Eisner award nominee- Harvey award nominee- Comicdom award nominee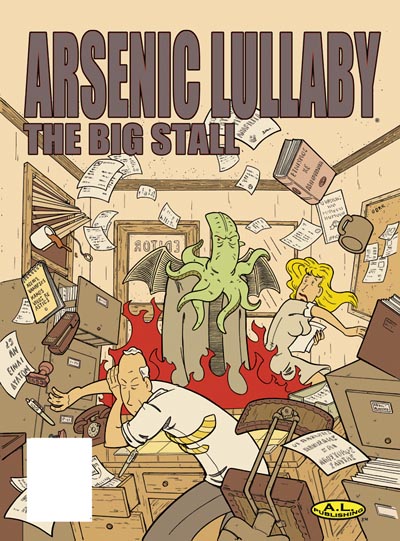 ***JUST ANNOUNCED THIS ISSUE WILL BE IN FULL COLOR!!***
Ask your local comic book store to order your copy! You only have until Sept 24th! (we need you to pre-order ...do NOT wait and assume your store will have it)
This collection will be released soon, to serve as a brutal reminder of Arsenic Lullaby's undisputable position as the king of dark humor, as fans wait for the next episode of the animated version.
This features two long stories; Baron Von Donut ruining x-mass, Cthulhu arguing with a reporter. Plus short stories with Nazis, terrorists, abortions and all the staples of good comedy.
here is all the info your store couple POSSIBLY NEED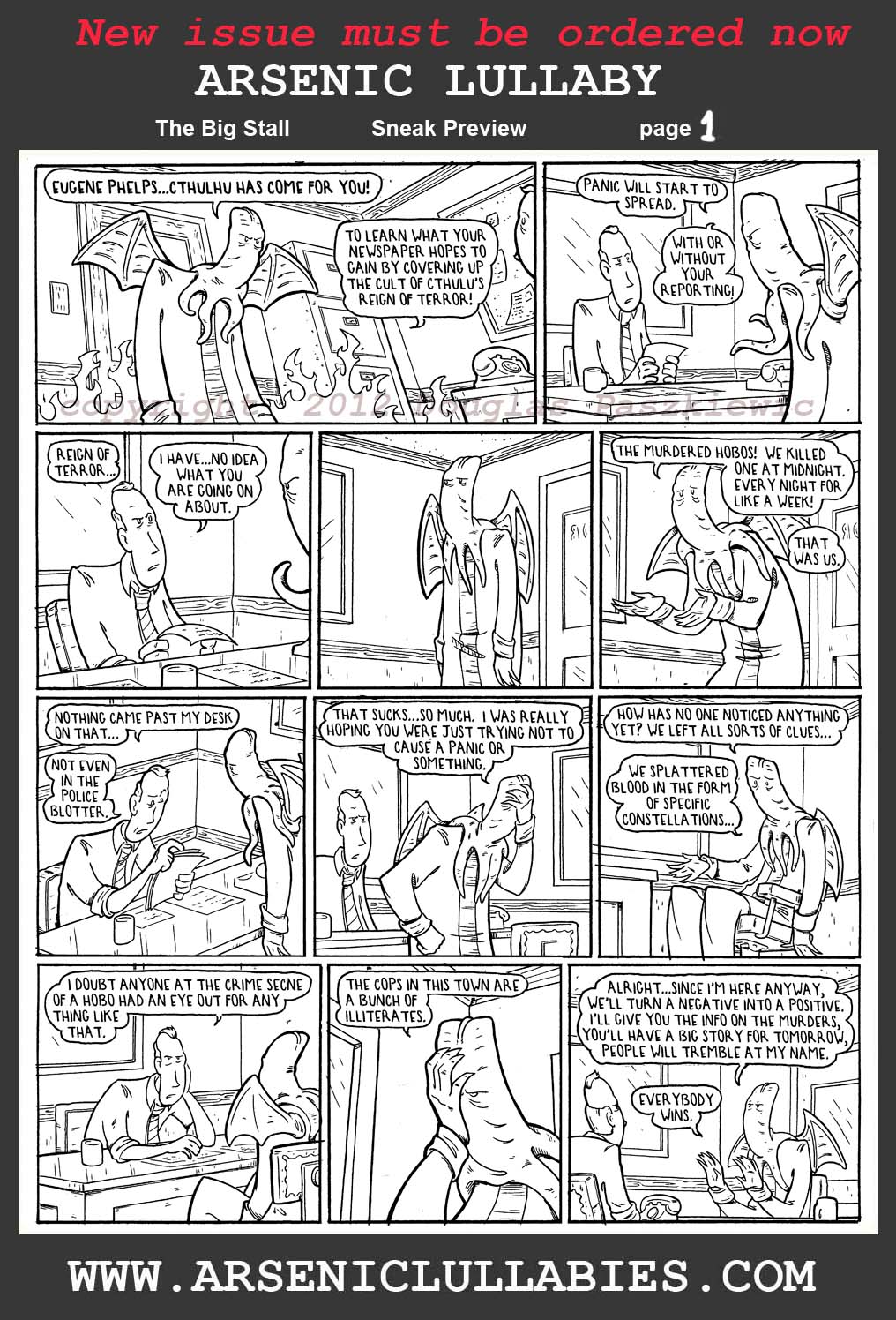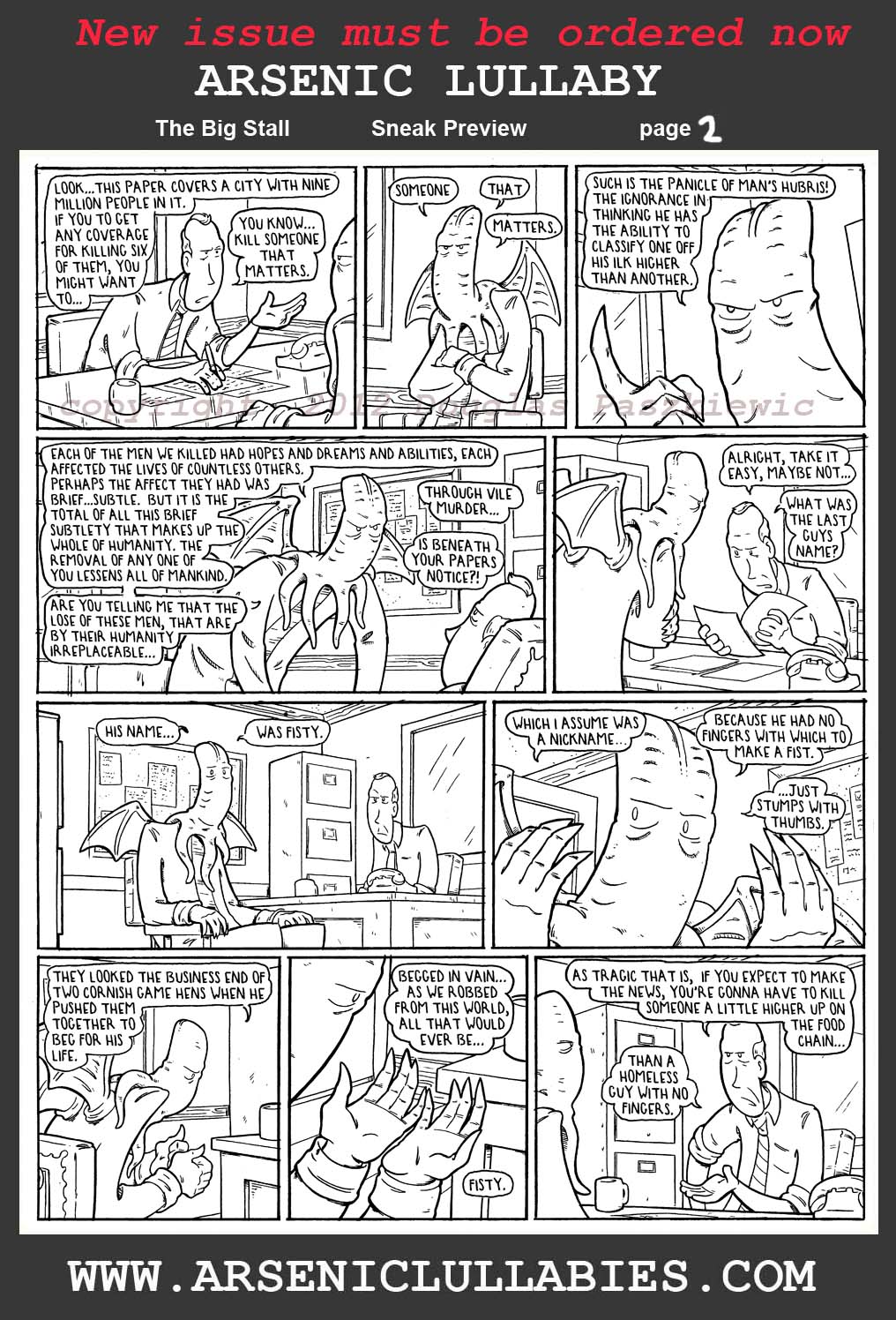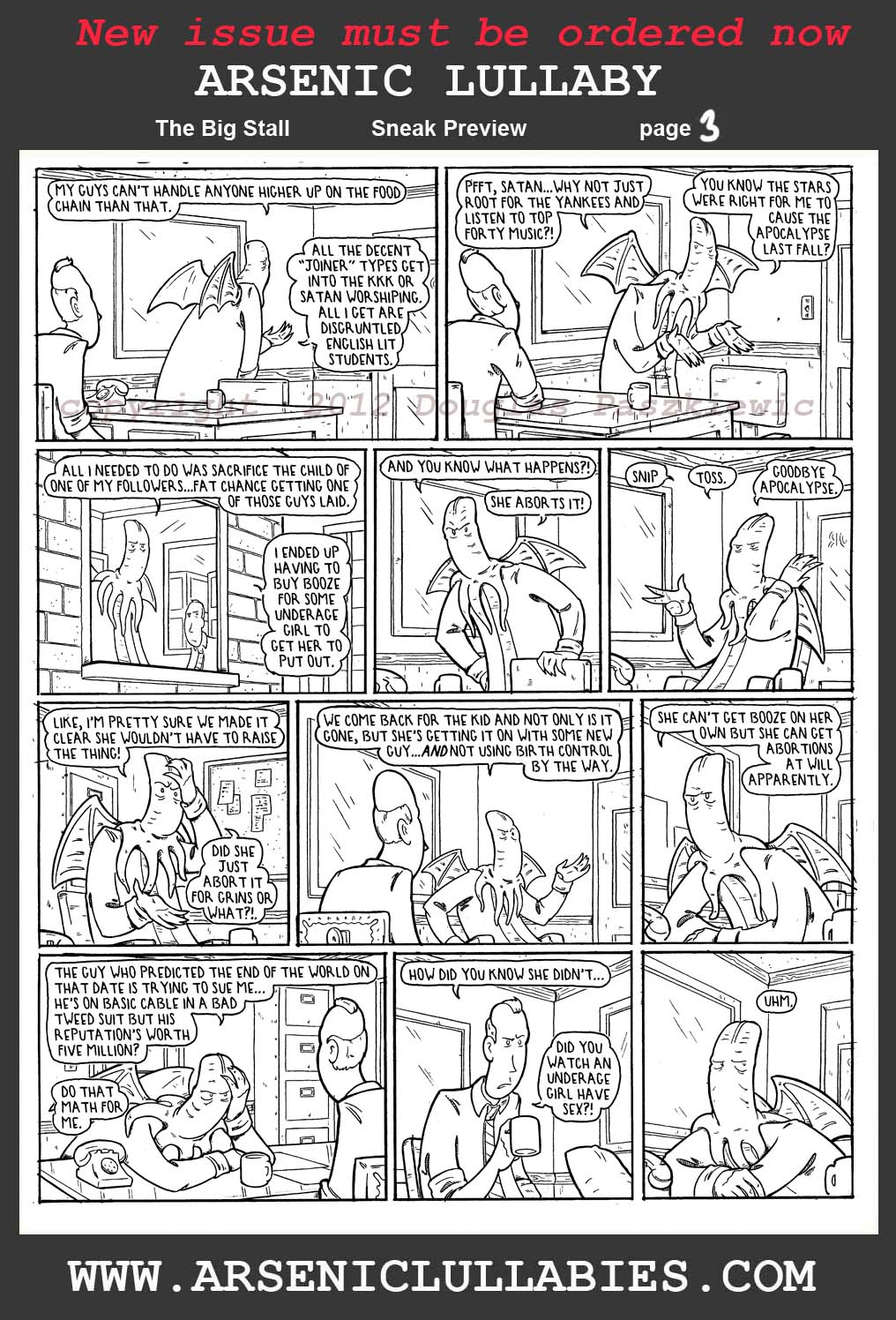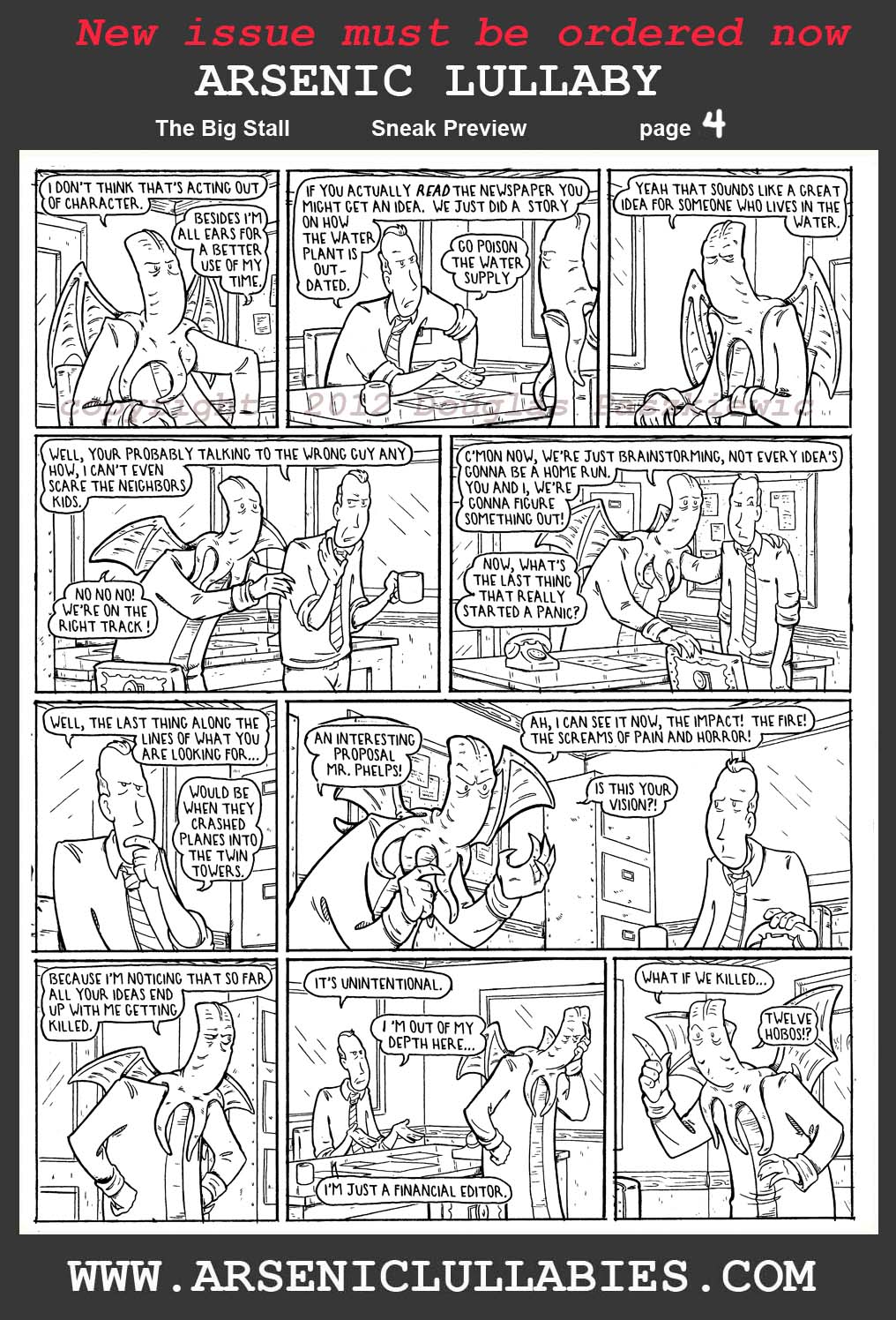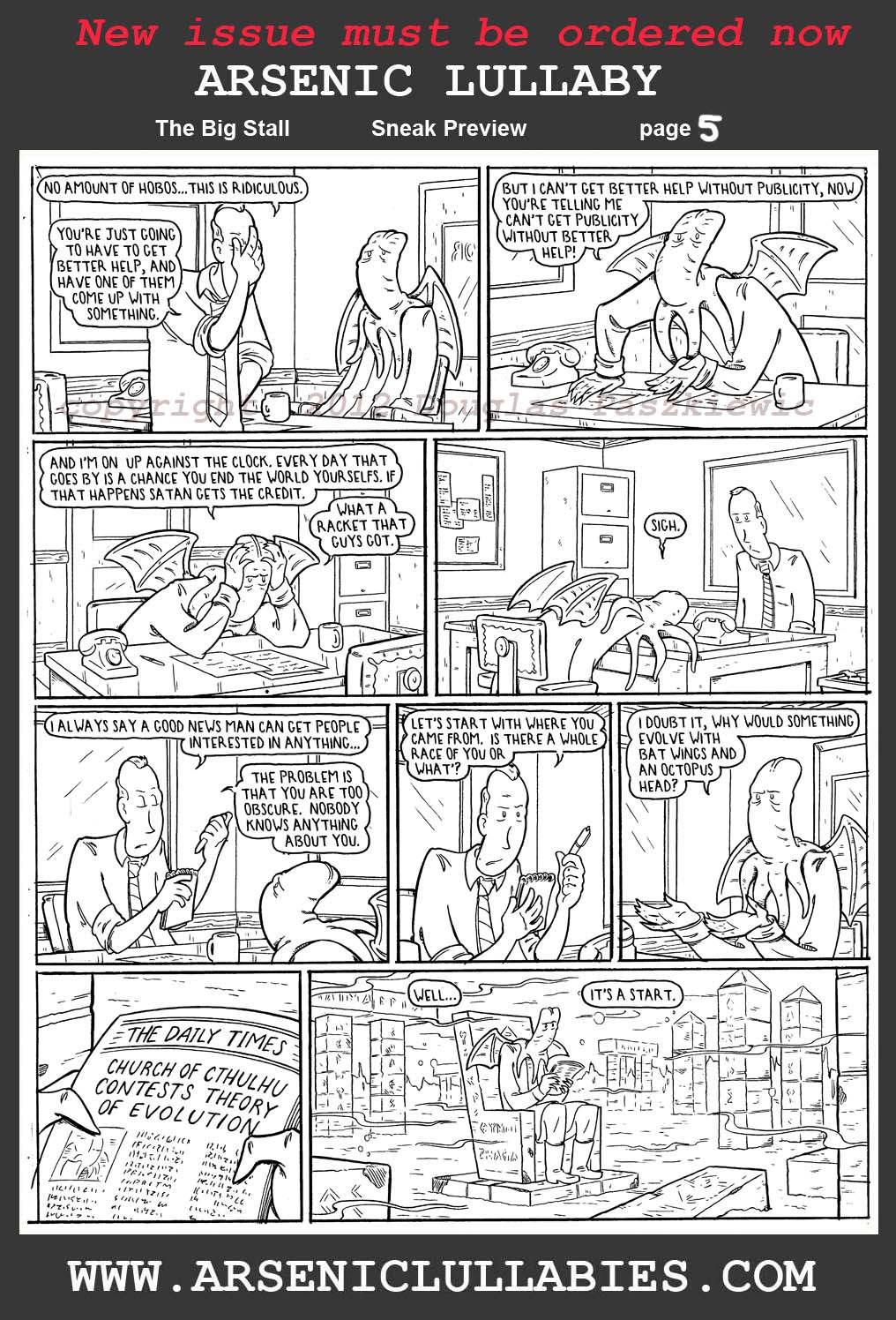 Want part 2?
Better get to your local comic book shop and Order Arsenic Lullaby "The Big Stall" and HURRY! or click here!
This is an independently published book...you MUST preorder. Don't just assume it will be on the shelves at your store unless you demand it!
(click on thumbnails for samples)