WE WOULD LIKE TO TAKE A MOMENT TO REMEMBER BERNIE WRIGHTSON...

Bernie Wrightson has done many breathtaking and monumental illustrations and was a legendary illustrator of comic books. When he is mentioned, almost no one thinks of the series below. Compared to other things he's done, it's probably not worth noting. But for me this was big. I saw it at a time when I was young and only read Marvel comics and thought John Byrne or George Perez where as good as it gets. Those guys are very good, but this book...was something else altogether. If the goal is to capture the readers imagination and get them to forget they are reading a comic and feel like they are looking into another world...it doesn't get much better than this. It was a stark example of how good a comic book could be. If you are unfamiliar with his work...samples of it are here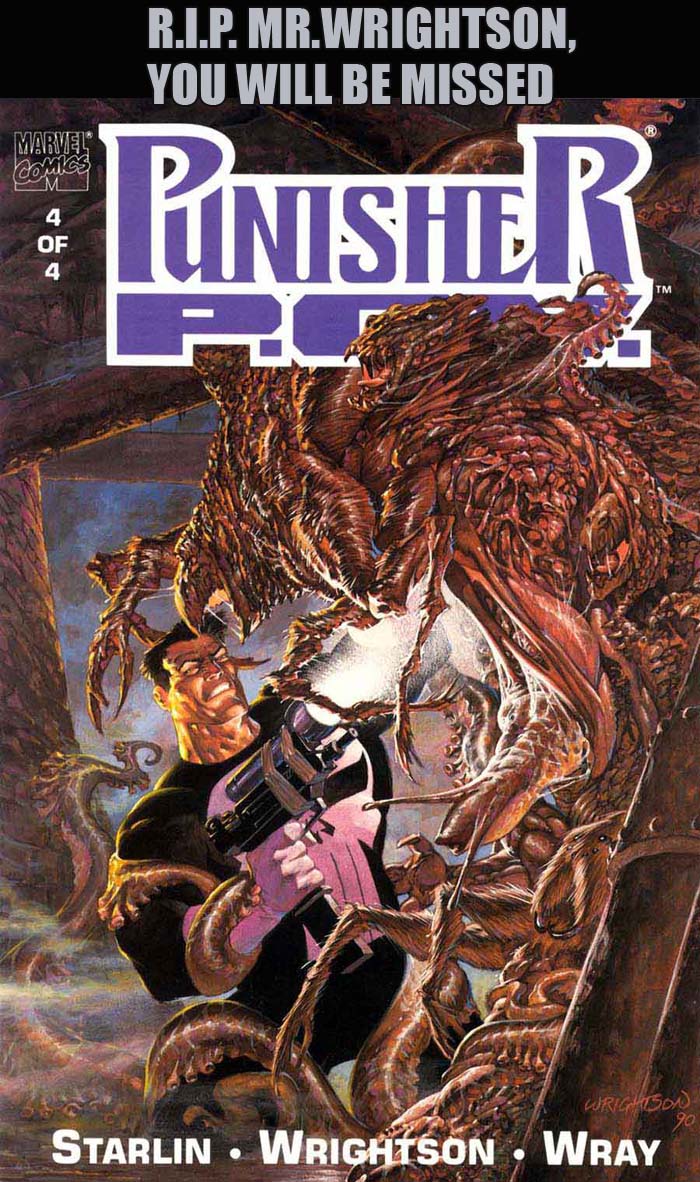 ARSENIC LULLABY COMICS GALLARIES HERE!
BEST STORIES FROM THE ORIGINAL SERIES, FINALLY REPRINTED!
(CLICK HERE for info and samples)
If you are the type who likes to see how we do the voodoo that we do, follow us on
INSTAGRAM
A great way to see things come together and even try to deduce which random sketching and scribbling will be the next great idea.

DIRECT TO YOUR INBOX




NEWSLETTER

Get updates, behind the scenes info, free PDF's, sneak previews, blogs, discount codes, contest info, direct to your email box...and before anyone else.
Blogs


This weeks Blog

Reasons I thought Iron Fist was awful
HERE

Spring Convention schedule and people who still don't get it
HERE

OLD COLLECTION




The Devils' Digest


Arsenic Lullaby's greatest stories from the original comic book run have been reprinted at last! Douglas Paszkiewicz himself chose the cream of the crop from those early issues and we collected them in to The Devil's Digest

MORE INFO HERE

GET IT HERE
PIN UP GALLARY




Recent prints and posters



Arsenic Lullaby's Douglas Paszkiewicz may be best know for storytelling, but that don't mean he doesn't do some amazing work on posters, covers, and prints.

see some HERE
YOUTUBE CHANNEL




TIPS ON INKING WITH A BRUSH


Douglas uses a brush exclusively when inking, in this video he gives you some no-nonsense, practical tips and techniques to help you get the hang of inking with a brush.,

VIDEO HERE
YOUTUBE CHANNEL



The Thousand Deaths of Baron Von Donut Cartoon!

Arsenic Lullaby favorite Baron Von Donut in an animated ...adventure, in which he runs across some Chinese drug dealers.

VIDEO HERE
NEW COMIC




THE NEW COLLECTION IS ALMOST HERE


PAGE AFTER PAGE OF NEW ARSENIC LULLABY HORRIBLE GOODNESS




more info and samples

HERE