X-MAS CARD / Coloring contest!
By now Fb newsfeed is full of everybodies jolly ass X-mas pics and or ironically jolly pics (showing they are so happy they can afford to pretend they are not). Hell, your email box is probably filling up with "family newsletters" complete with ugly kids being forced to smile and pretend all is right with the world, and their parents aren't actually on the brink of divorce. Just for comsic balance, here's a few A.L. cards to use as you will (leave the logo on okay?)
We have left some black/white for YOU to color them or one. go ahead...use photoshop, crayons, glitter, or ketchup and your finger...then send us pics!
Entries will be judged on style, patheticness, skill, and creativity. Arsenic Lullaby Colorist Erika, Ghastly Award Founder Decapitated Dan, and myself will be the judges.
There will be ONE winner, and three runners up.
First place

- the first attempt at a page from the Ouija board story.


Can't remember why I started over. (11x14)



AND...this set of TOUCH

professional quality

markers!
From SHINHAN Art!



Personally , I don't use markers, but I do use the SHINHAN TOUCH brand technical pens and they are hands down the best out there. I have met the people behind them and they know what they are doing and how things are suposed to work. Based on that I would guess these markers are pretty damn good.


Runners up

get one of several thumbnail sketchs from this years Krampus Prints ( roughly 4x5 inches)





AND....that's it...unless some wise person wants to come forward with a couple of prizes in exchange for being plugged and linked here (which is not only being seen on our social media pages but also on our massive email list..might be a good idea...just sayin')

email address is mentioned below
for info on 11x17 autopgraphed prints, and other Arsenic Lullaby gifts go here ( coupon code -humbug- is good for 20% off anything on the online store)
NOW THEN..LET'S BEGIN...right click on image, save image
or click on link, that should give you a perfect printable size!...if you need me to email you the file, let me know
send entries to me on FB (douglas paszkiewicz ) or to Douglaspasz (at) arseniclullabies.com
Deadline is Jan. 2nd. But I will post entires all season as they come in.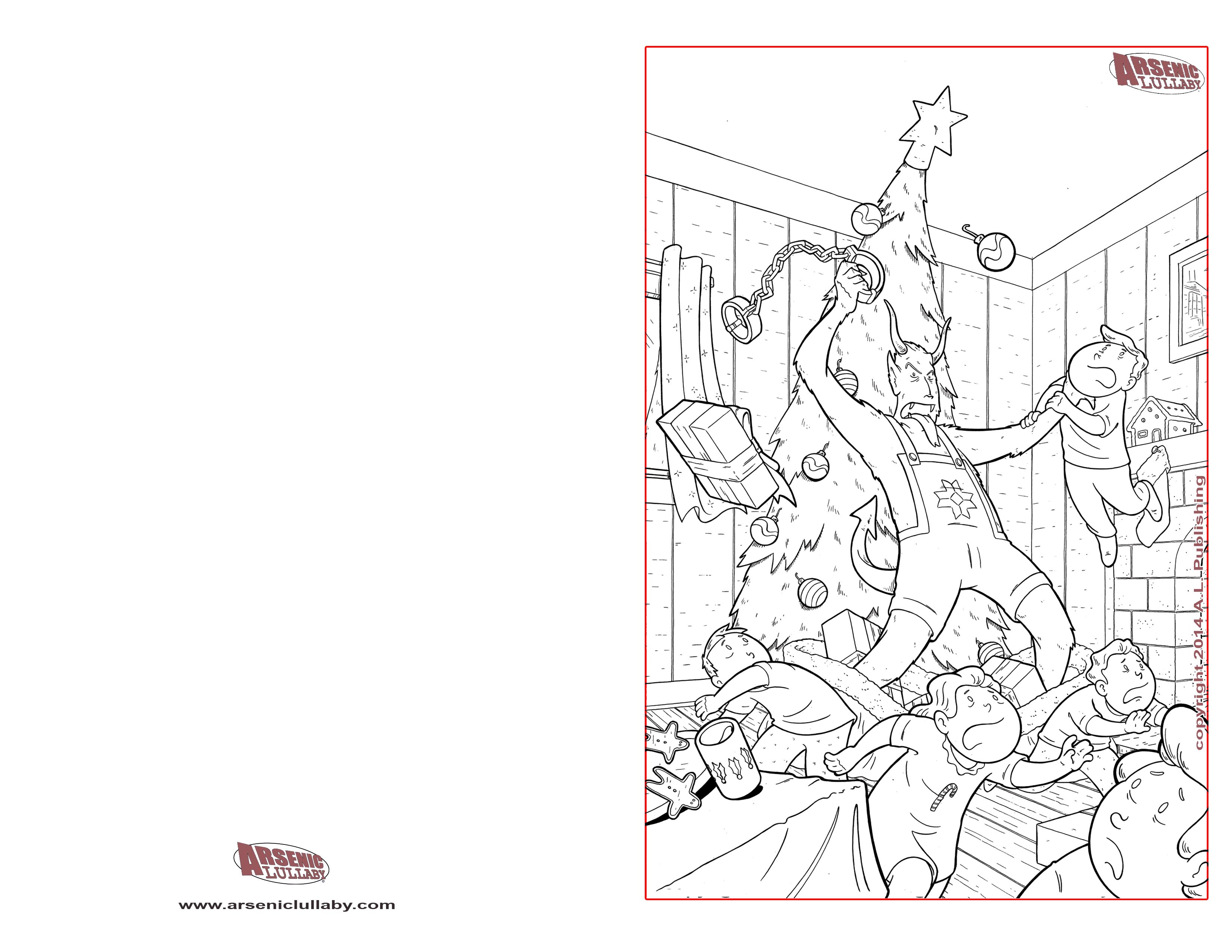 Krampus Reap the Whirlwind B/W
get someone an autographed full color print of this illustration here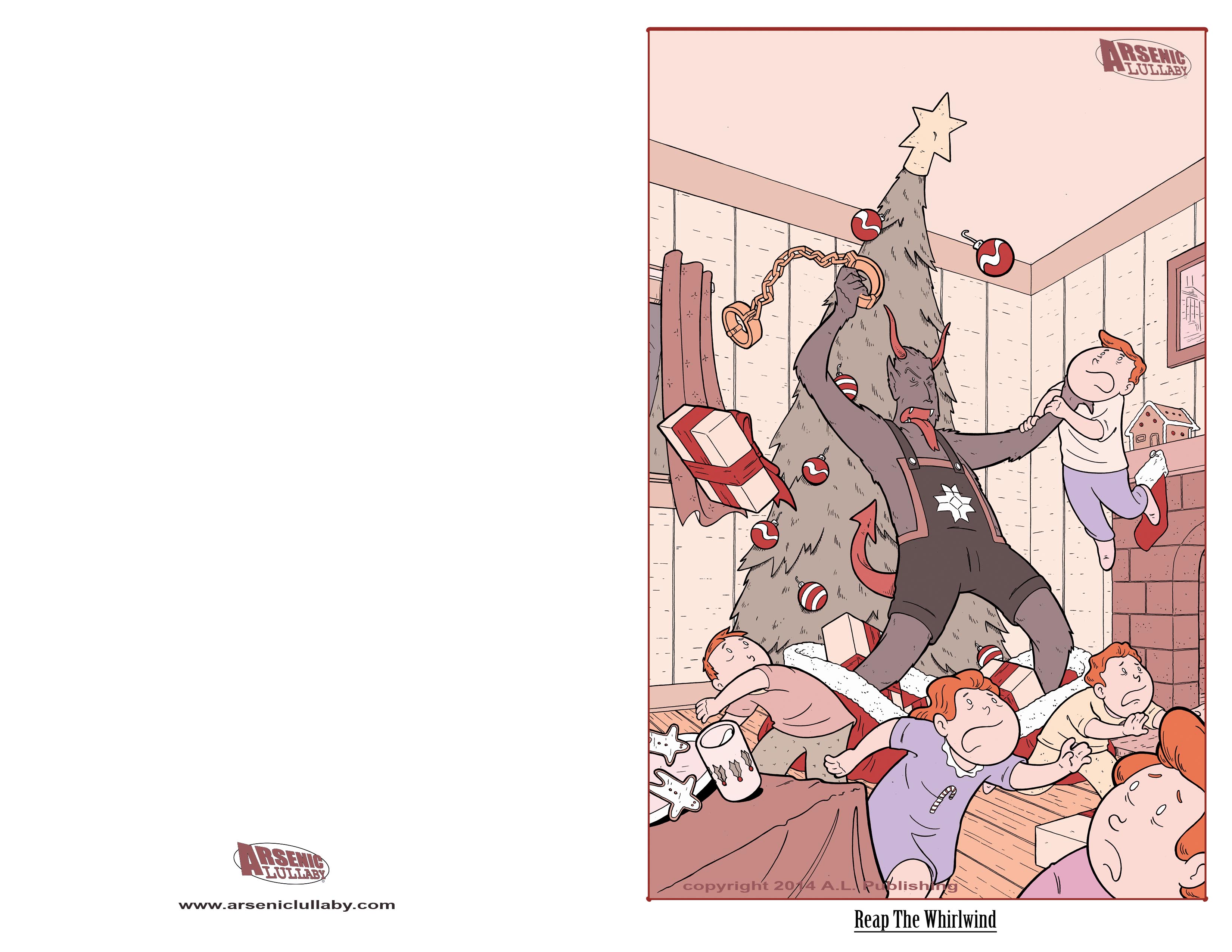 Krampus Reap the Whirlwind COLOR
get someone an autographed full color print of this illustration here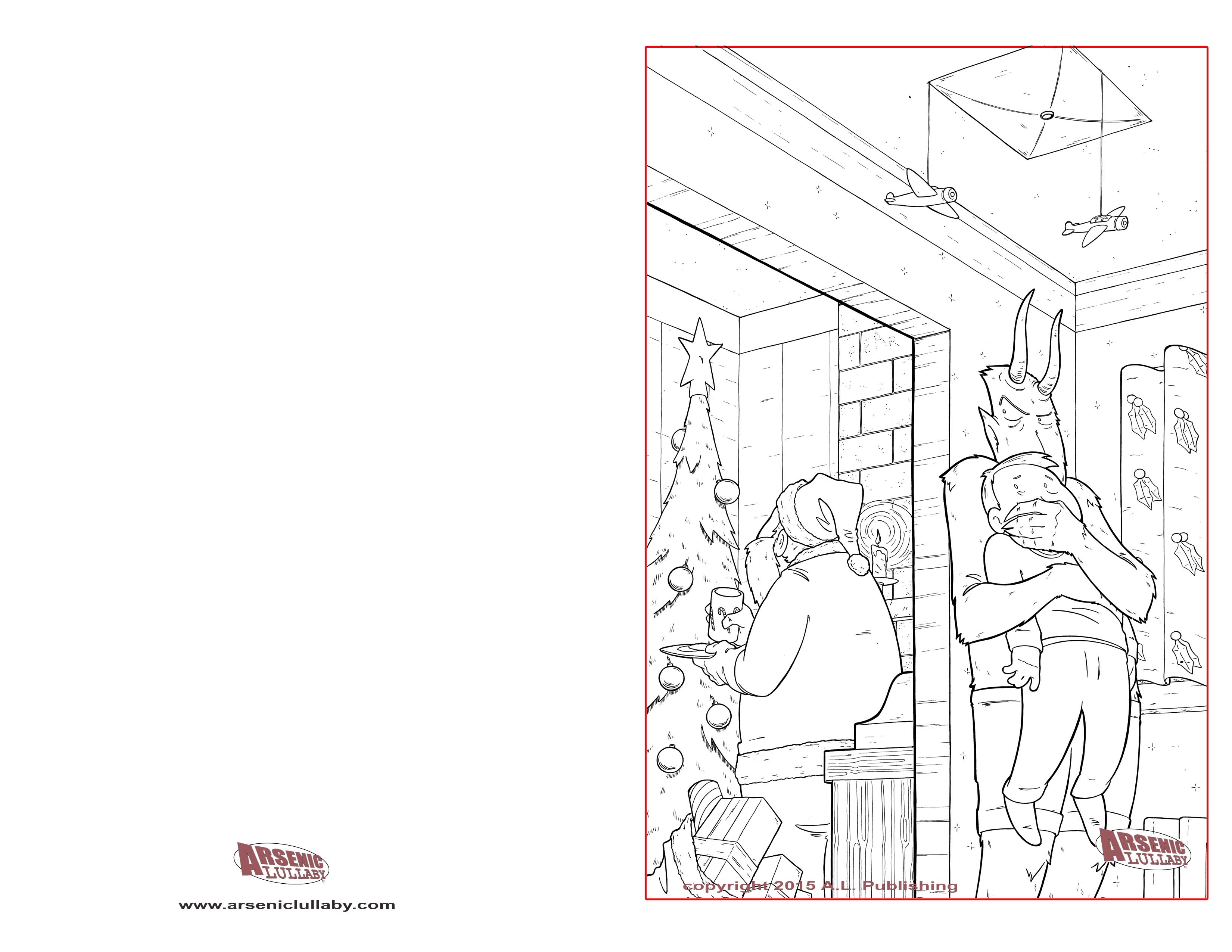 Krampus Thief in the Night B/W
get someone an autographed full color print of this illustration here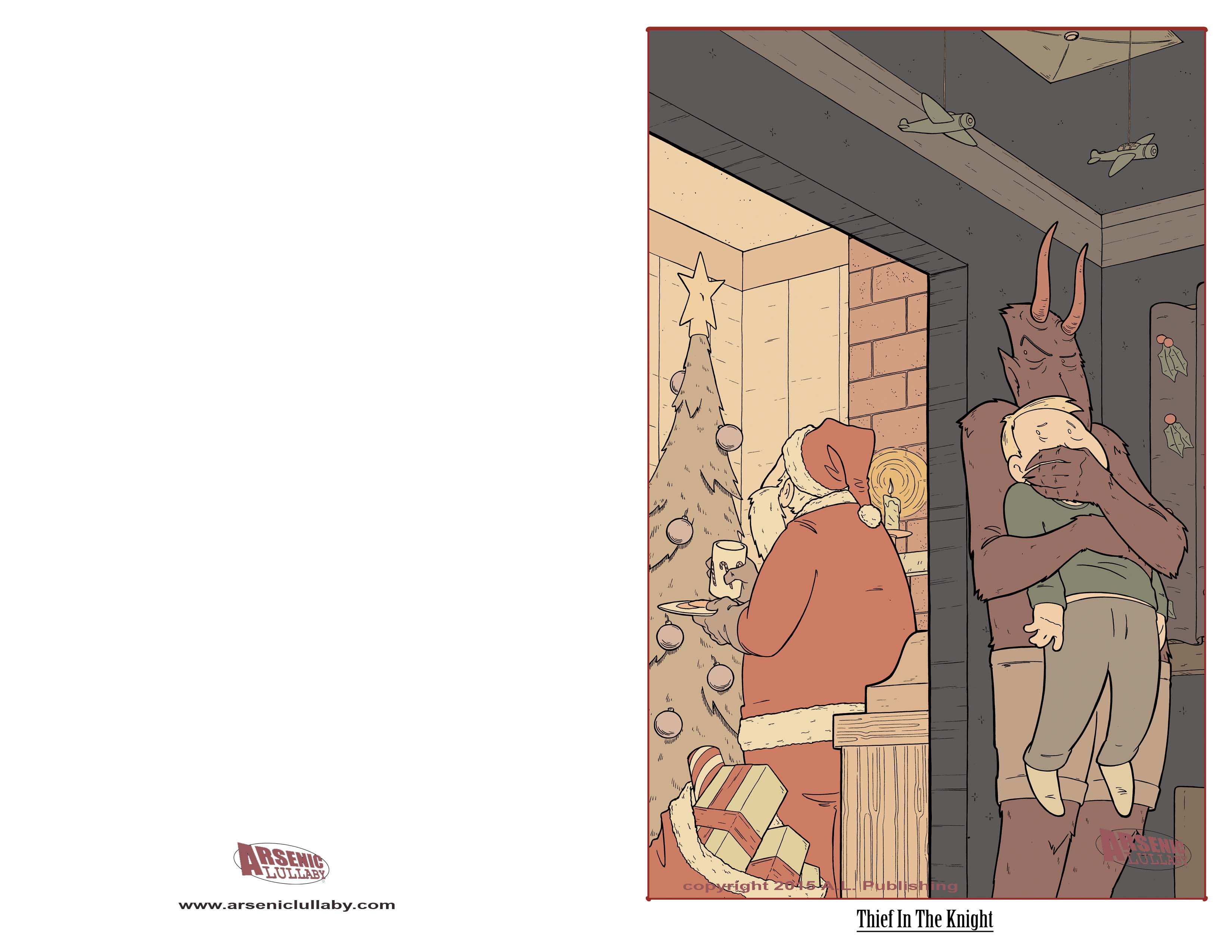 Krampus Thief in the Night COLOR
get someone an autographed full color print of this illustration here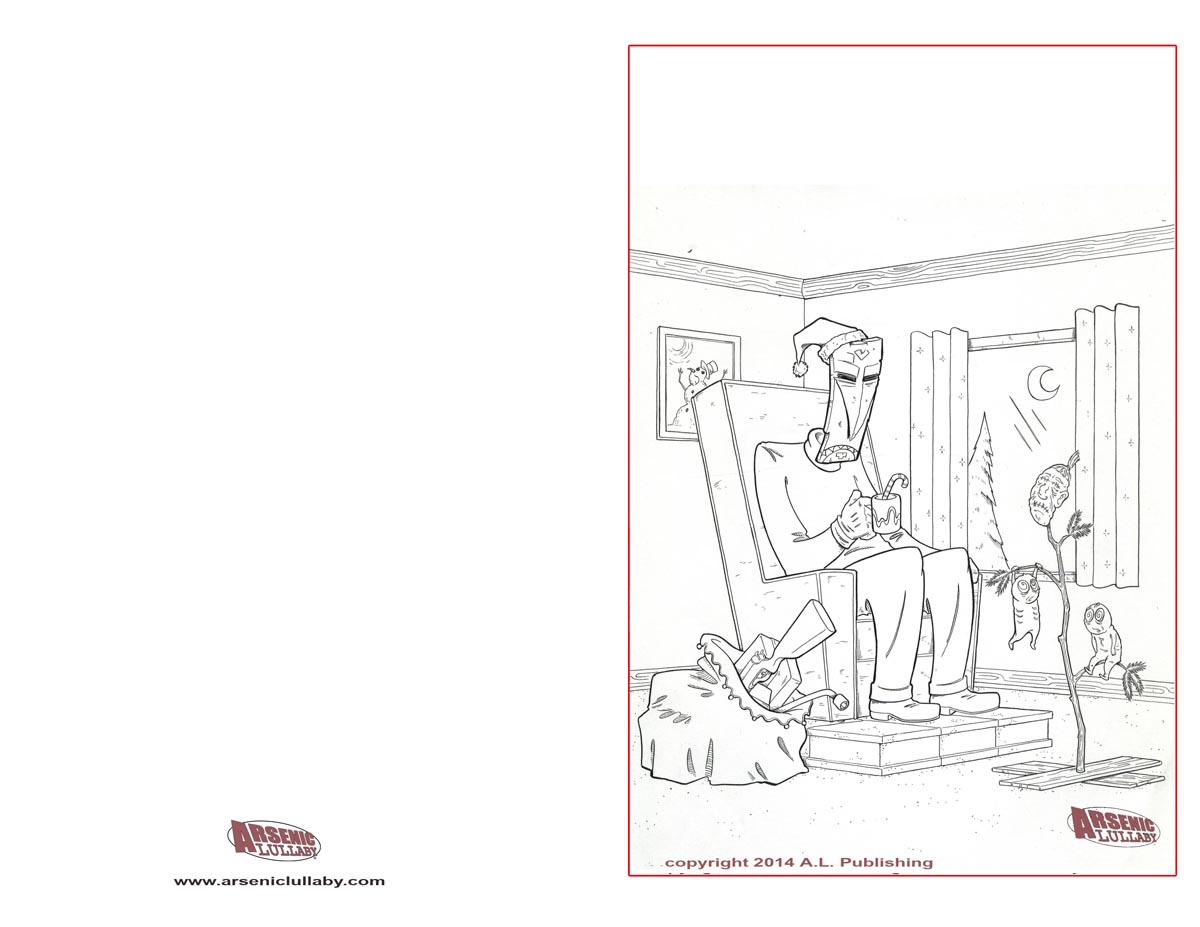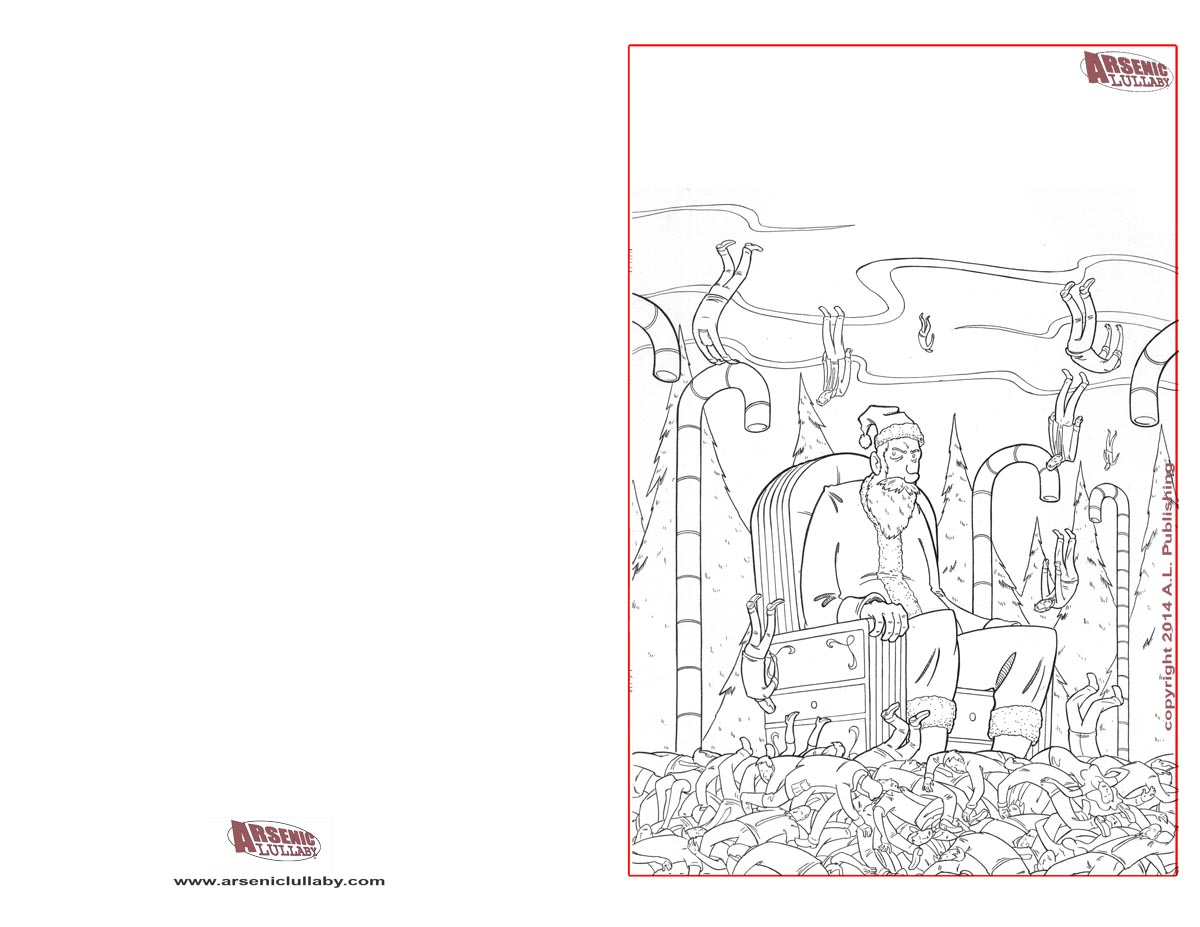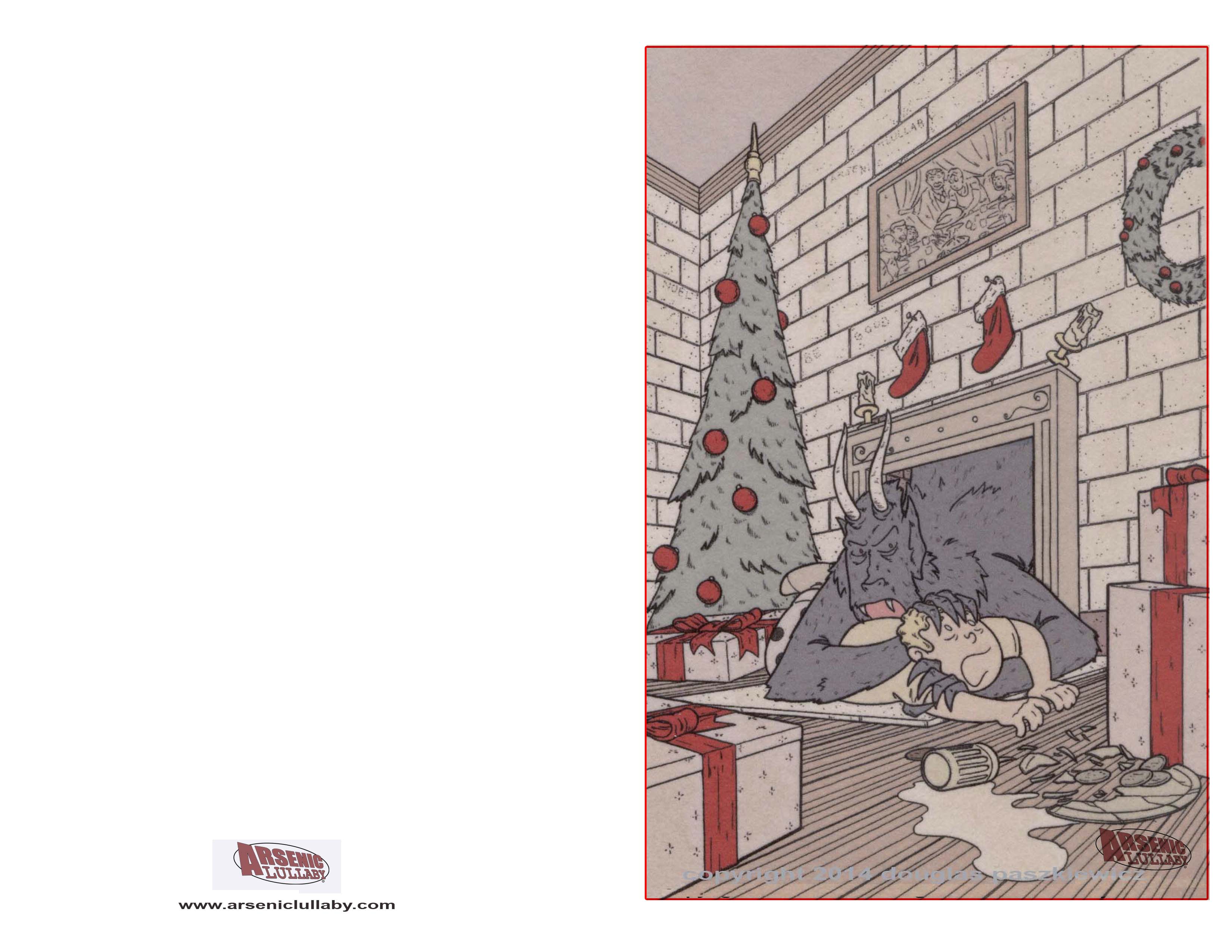 get someone an autographed full color print of this illustration here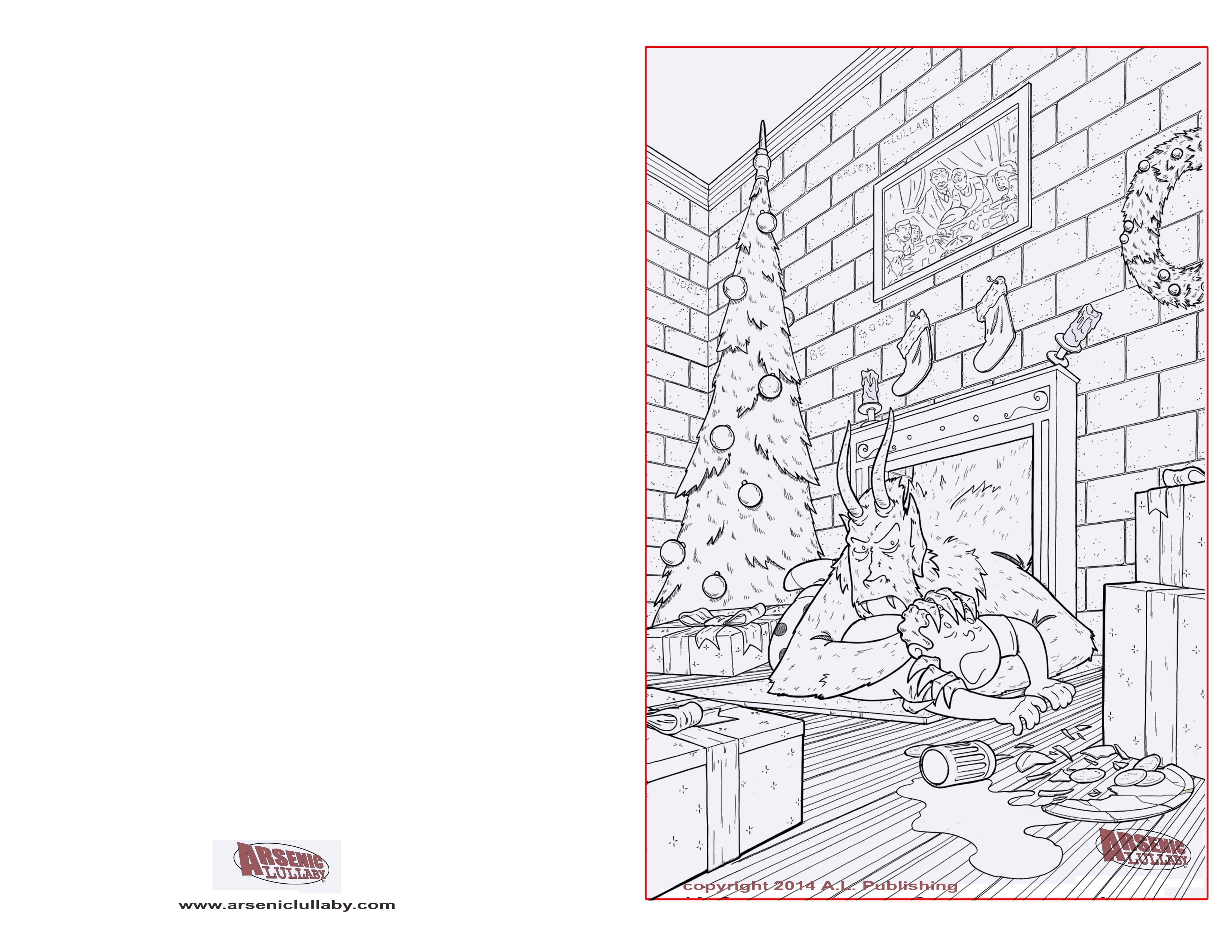 get someone an autographed full color print of this illustration here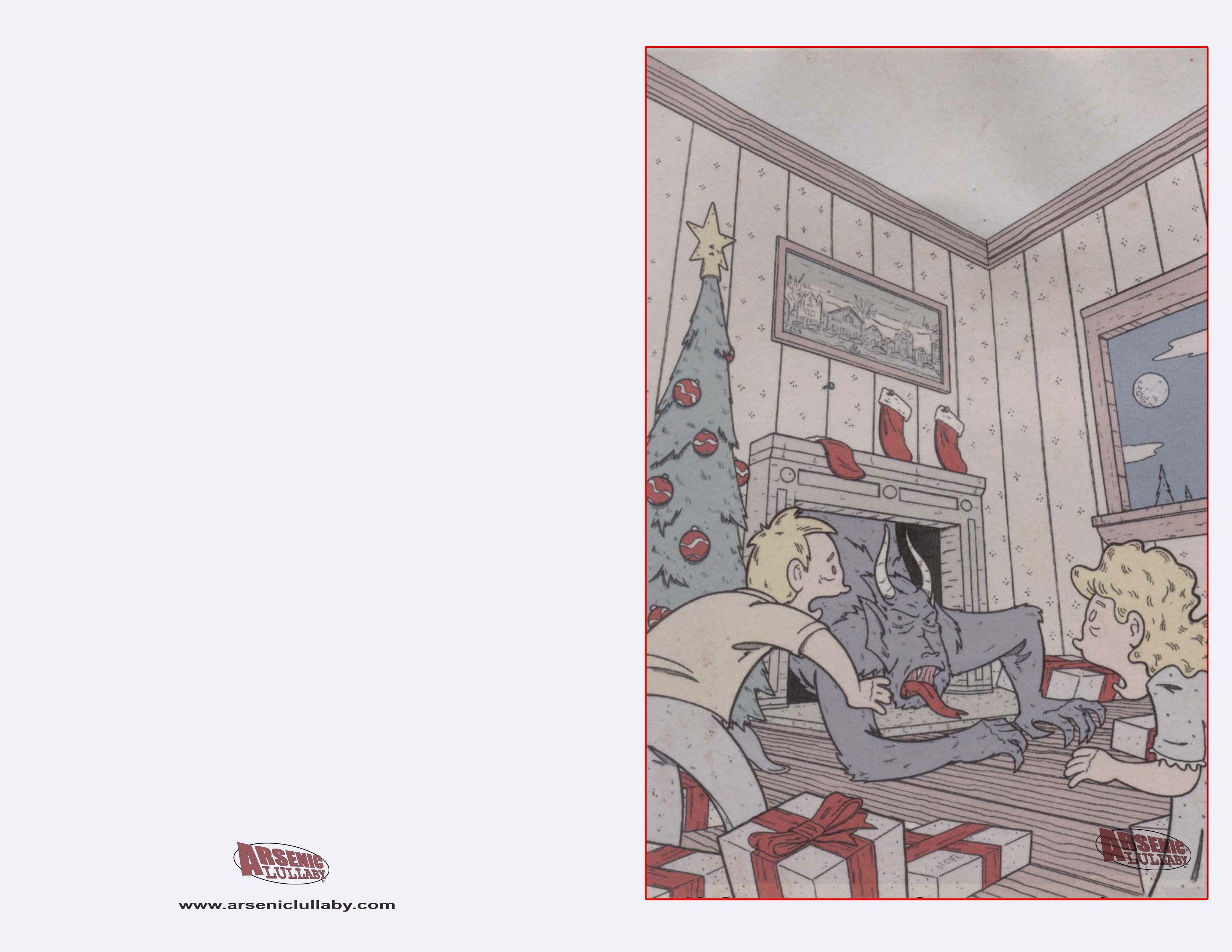 get someone an autographed full color print of this illustration here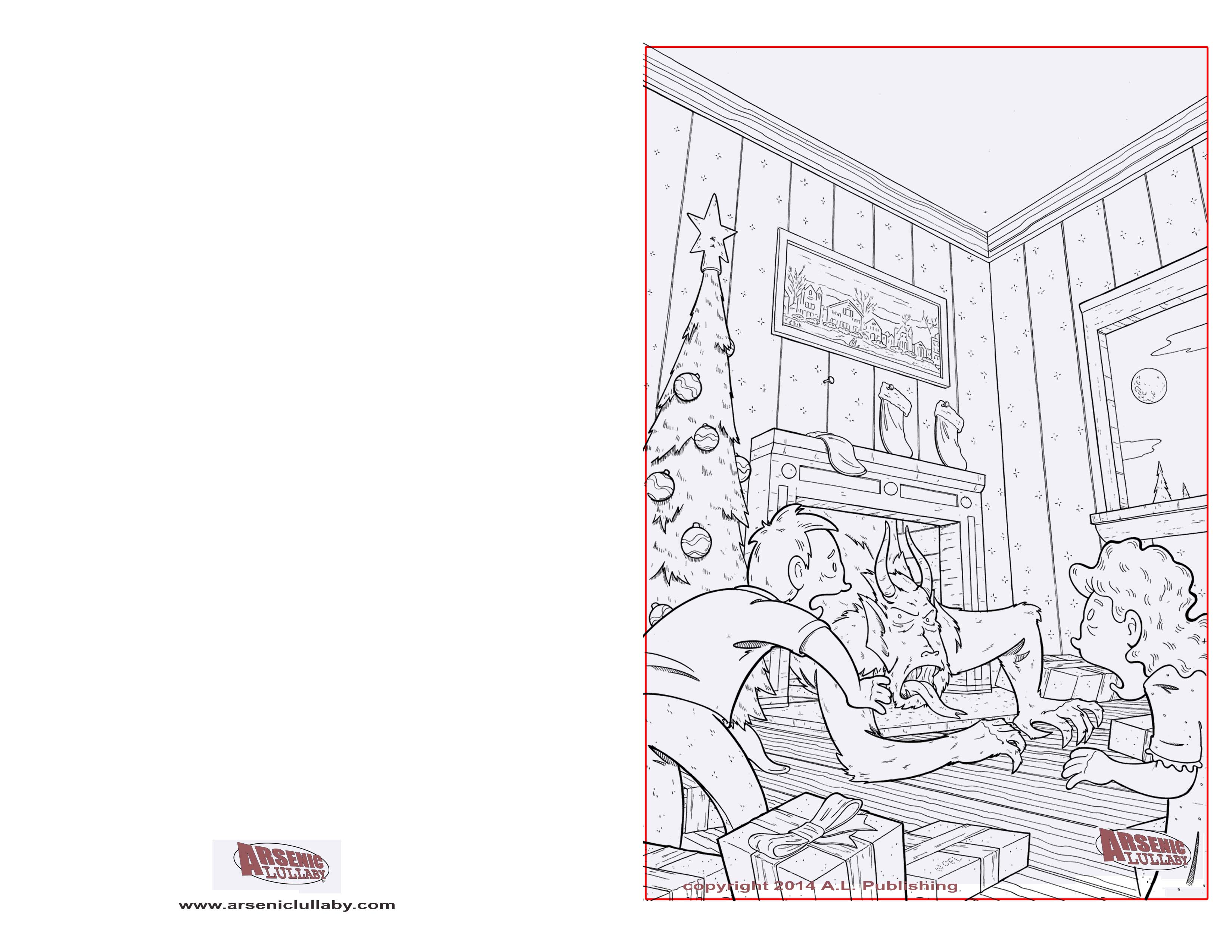 get someone an autographed full color print of this illustration here
BACK TO BOMB SHELTER MAIN PAGE