sign up for email updates/news/sneak previews/discounts HERE
THIS WEEKS FEATURED COMIC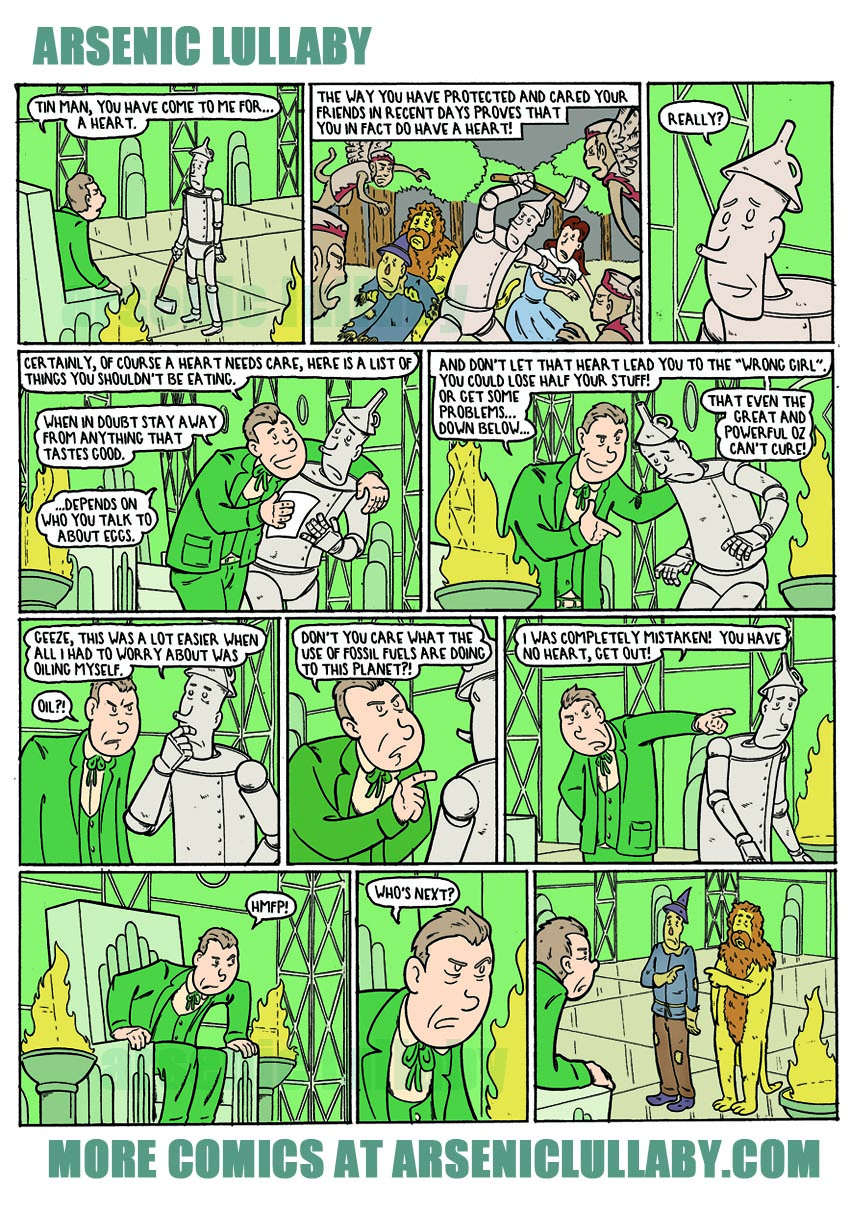 PART 1


BEST STORIES FROM THE ORIGINAL SERIES, FINALLY REPRINTED!


online store


Arsenic Lullaby's greatest stories from the original comic book run have been reprinted at last! Douglas Paszkiewicz himself chose the cream of the crop from those early issues and we collected them in to The Devil's Digest
**both include self contained stories so don't be concerned with the "part 1 and "part 2"**
(Click the cover images for info and samples)

PART 2

If you are the type who likes to see how we do the voodoo that we do, follow us on
INSTAGRAM
A great way to see things come together and even try to deduce which random sketching and scribbling will be the next great idea.

Blogs


Recent Blogs

New blogs every Wens.

Some people got hit with chairs at Dragon con, my thoughts HERE

Another comic book pro manages to get in trouble on twitter, my thoughts HERE
Who's who


The "people" that you'll meet in Arsenic Lullaby


Arsenic Lullaby is a collection of short stories. Some of them are longer and contain some reoccurring characters...you can learn about them

HERE
Comic-cons

THREE CHANCES TO SEE US IN PERSON THIS FALL

We'll, be at Comic-cons in
Ohio,
Michigan
and Rhode Island

...details here
NO MORE TICK

Our run on The Tick comic book has come to a close.

Hope you enjoyed it!

ΔΗΛΗΤΗΡΙΩΔΕΣ
ΝΑΝΟΥΡΙΣΜΑ


Arsenic Lullaby in Greek

For those of you living in Greece, Courtesy of Jemma Press, you can read and own a copy Arsenic Lullaby in your own language! Take that E.U.
GREEKS



Featured Greek Illustrator


Arsenic Lullaby Is also published in Greece and I was able to visit and saw some impressive work. I'll be showing it off, so you can see comics from across the pond

HERE
DIRECT TO YOUR INBOX


NEWSLETTER

Get updates, behind the scenes info, free PDF's, sneak previews, blogs, discount codes, contest info, direct to your email box...and before anyone else.
PIN UP GALLARY




Recent prints and posters



Arsenic Lullaby's Douglas Paszkiewicz may be best know for storytelling, but that don't mean he doesn't do some amazing work on posters, covers, and prints.

see some HERE
YOUTUBE CHANNEL




TIPS ON INKING WITH A BRUSH


Douglas uses a brush exclusively when inking, in this video he gives you some no-nonsense, practical tips and techniques to help you get the hang of inking with a brush.,

VIDEO HERE
YOUTUBE CHANNEL



Arsenic Lullaby short cartoons!

Arsenic Lullaby animated shorts featuring baron Von Donut, U.S.D.T.N.Y.T. and Satan

HERE
NEW COMIC




THE NEW COLLECTION IS ALMOST HERE


PAGE AFTER PAGE OF NEW ARSENIC LULLABY HORRIBLE GOODNESS




more info and samples

HERE