WE INTERRUPT OUR REGULARLY SCHEDUALED WEBSITE ...
BECAUSE RIGHT NOW ARSENIC LULLABY "THE DEVIL'S ONLY FRIEND"
CAN BE ORDERED AT YOUR LOCAL COMIC BOOK STORE!!!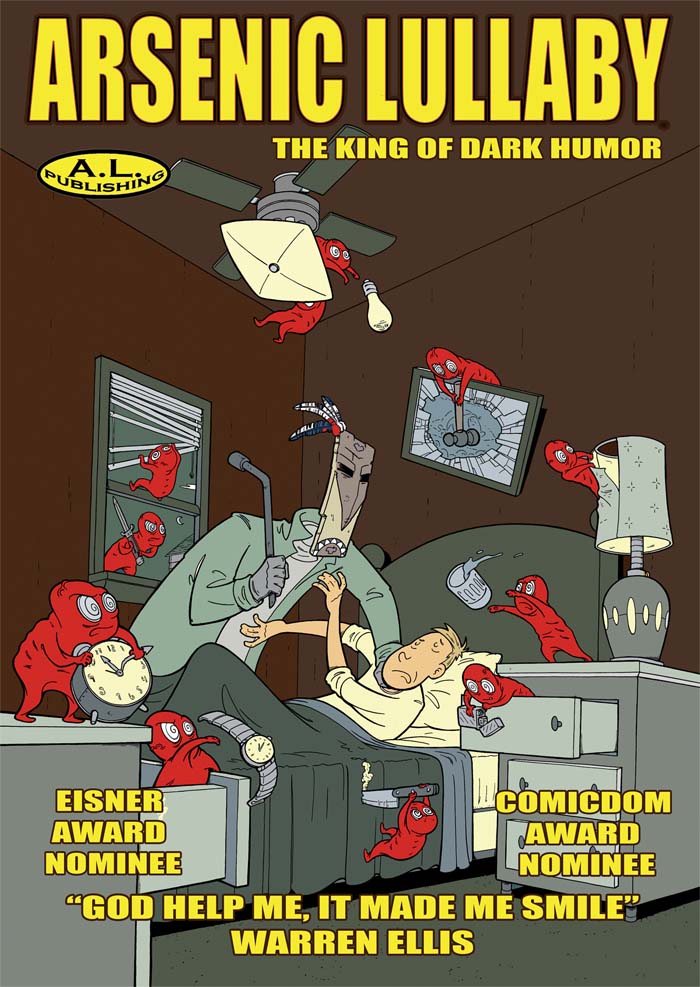 THIS LINK HAS ALL THE DETAILS YOUR STORE COULD POSSIBLY NEED...EVERY COMIC BOOK STORE CAN ORDER THIS, DO NOT TAKE NO FOR AN ANSWER!!!
http://www.previewsworld.com/Home/1/1/71/1195?stockItemID=NOV140985
(Previews catalog Nov. under Arsenic Lullaby Publishing)
don't have a local store? This online store is legit!
http://www.tfaw.com/Search?_results_use_stopwords=true&quick_sstring=arsenic+lullaby&_results_sstype_search=
ARSENIC LULLABY - THE DEVIL'S ONLY FRIEND
The dark humor cult favorite returns, with a collection of brand new despicable stories you'll be ashamed you laughed at. A witch Doctor living in the suburbs and his zombie fetuses attempt to train his replacement in the ways of revenge, Cthulhu over sleeps and misses the apocalypse, the Kessler corporation plans a laundry detergent commercial using the shroud of Turin and many more funny and awful stories.
You can follow the day to day struggles and misadventures of our writer and illustrator by "friending" Douglas on Facebook or on twitter