THIS WEEKS FEATURE COMIC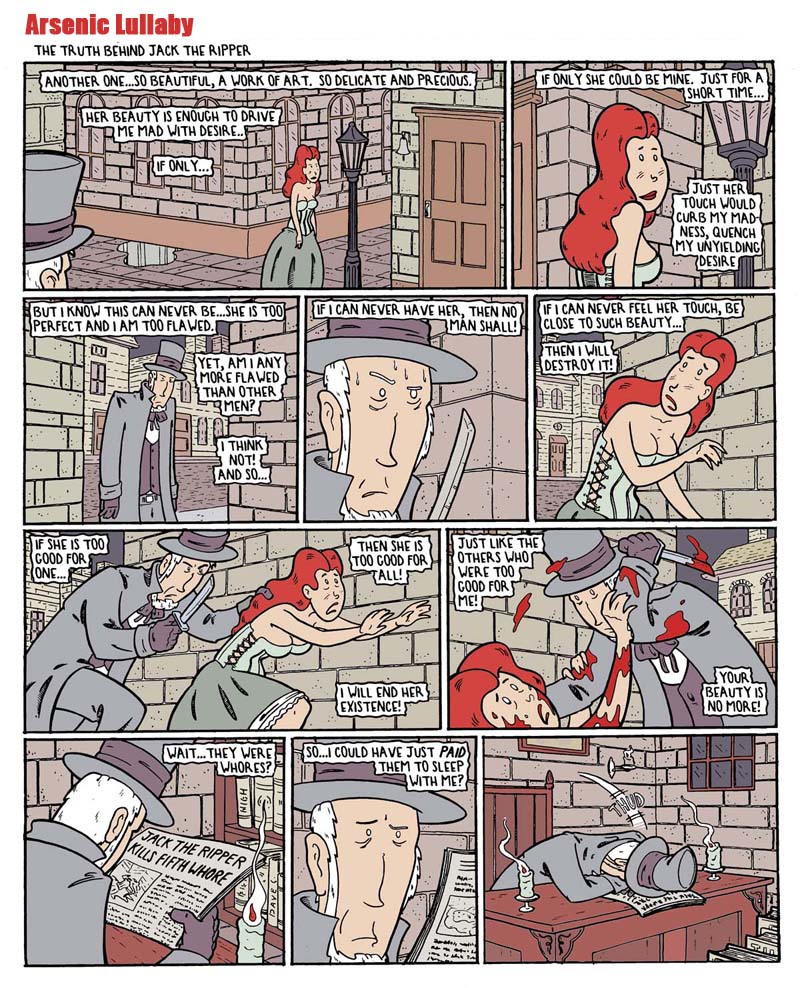 If you are the type who likes to see how we do the voodoo that we do, follow us on


INSTAGRAM




A great way to see things come together and even try to deduce which random sketching and scribbling will be the next great idea.
**SPECIAL EVENT**

Recently I was the guest on the...

Opinions May Vary Podcast

For their 200th show! I complain about the comic book industry, godless nerds, and many other things. You can listen the that
OTHER STUFF



Blogs
Blogs

New every Wednesday! Sneak previews, insider info, complaining, and ranting.

Always entertaining in some capacity and worth looking over.




DIRECT TO YOUR INBOX

NEWSLETTER

THIS WEEK SUBSCRIBERS TO THE NEWSLETTER GET A FREE PDF OF A BACK ISSUE!
Click on "Comics/Cartoons"
for samples of the
dastardly genius that is
ARSENIC LULLABY!

The new issue is just about ready!