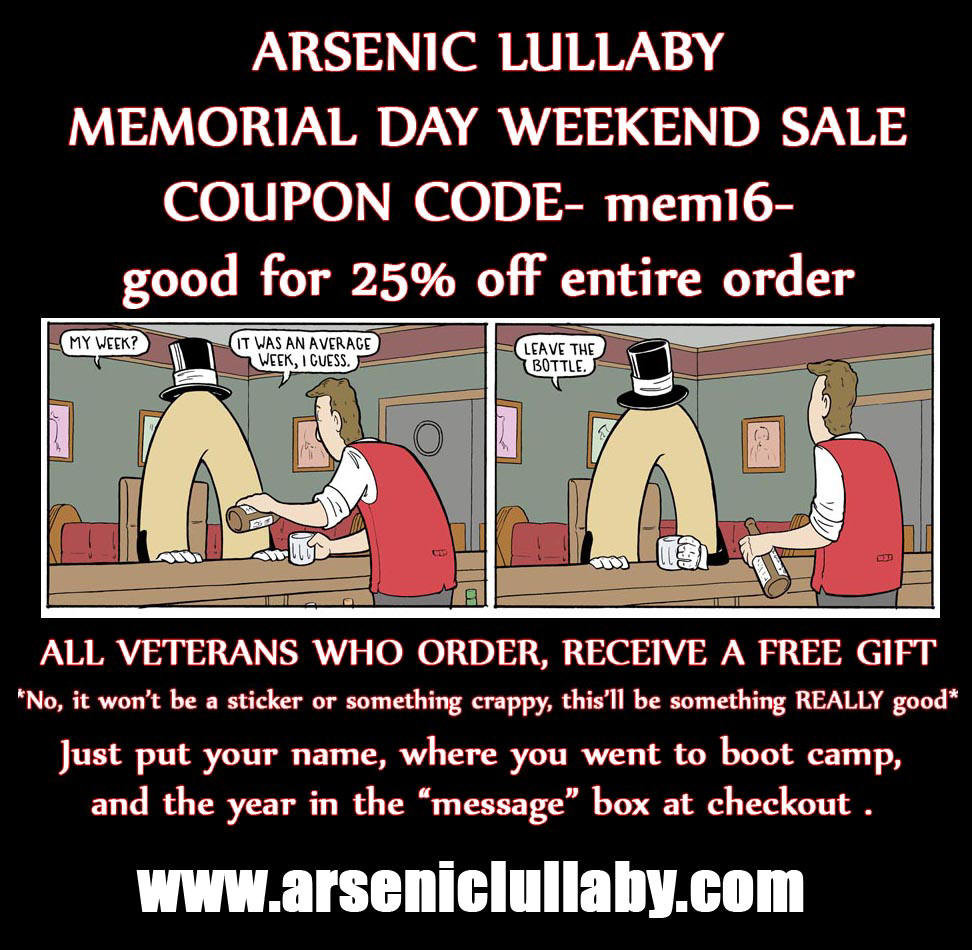 ARSENIC LULLABY "PULP EDITION"
has been reloaded!

Seems like we are always underestimating the demand for our books, but this one is now back in stock!
Voodoo Joe, Baron Von Donut, The alien centaurs and more! 96pages of our bizarre work.

If you are the type who likes to see how we do the voodoo that we do, follow us on


INSTAGRAM




A great way to see things come together and even try to deduce which random sketching and scribbling will be the next great idea.
pan class="auto-style32">



NEW COMIC




THE NEW COLLECTION IS ALMOST HERE


PAGE AFTER PAGE OF NEW ARSENIC LULLABY HORRIBLE GOODNESS


more info and samples HERE
DIRECT TO YOUR INBOX


NEWSLETTER

THIS WEEK SUBSCRIBERS TO THE NEWSLETTER GET A FREE PDF OF A BACK ISSUE!
OUR NEXT CONVENTION


Comic-con International

UPDATES COMING SOON!

For now, all you have to know is that we will be there, and have exclusive stuff. and as usual our illustrator will be there ALL FIVE DAYS.