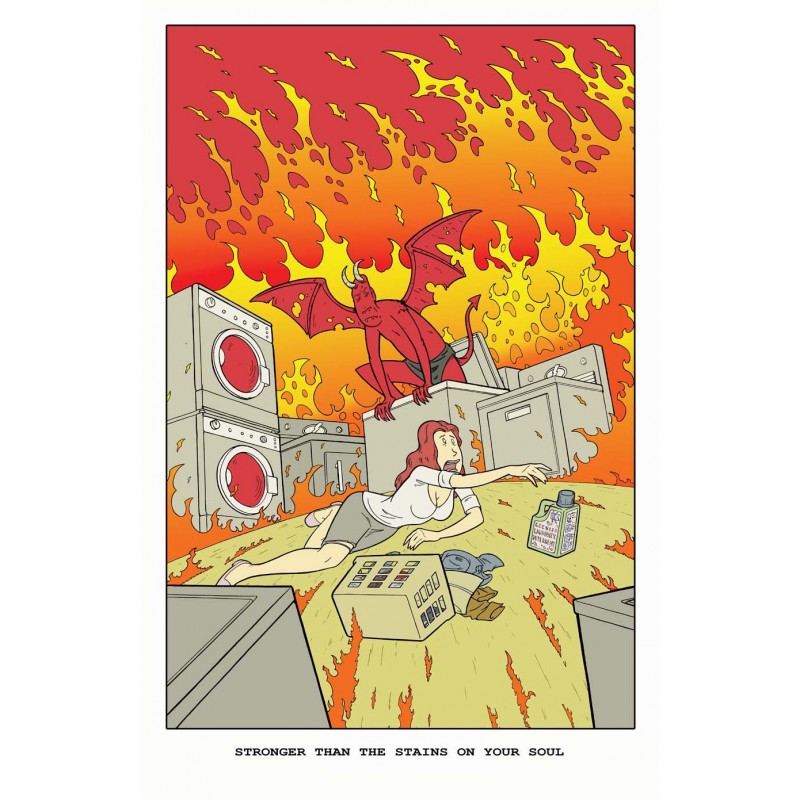  
stronger than the stains on your soul PRINT
stronger-than-the-stains-on-your-soul-print
11x17
signed by world class illustrator Douglas Paszkiewicz
FREE SHIPPING IN THE U.S.
Paszkiewicz is a veteran in the comic book industry, having done work for Image, and DC Comics, Mad Magazine and Topps Mars Attacks while keeps his own Independently Published work Arsenic Lullaby at the top of the heap in popularity and critical acclaim.His cartoonish yet skillfully precise drawing style is immediately recognizable no matter where they are featured.
Among other critical acclaim his comic, Arsenic Lullaby, has been nominated for the Industries two highest awards, the Harvey and the Eisner award for "Best Humor Publication". Arsenic Lullaby was recently translated into Greek and published overseas where it was promptly nominated for Europe's Comicdom Award.With biting satire, bizarre plots, and morbidly charming characters Douglas is one of the few who keeps fans interested as well as critics.
free shipping in the U.S.