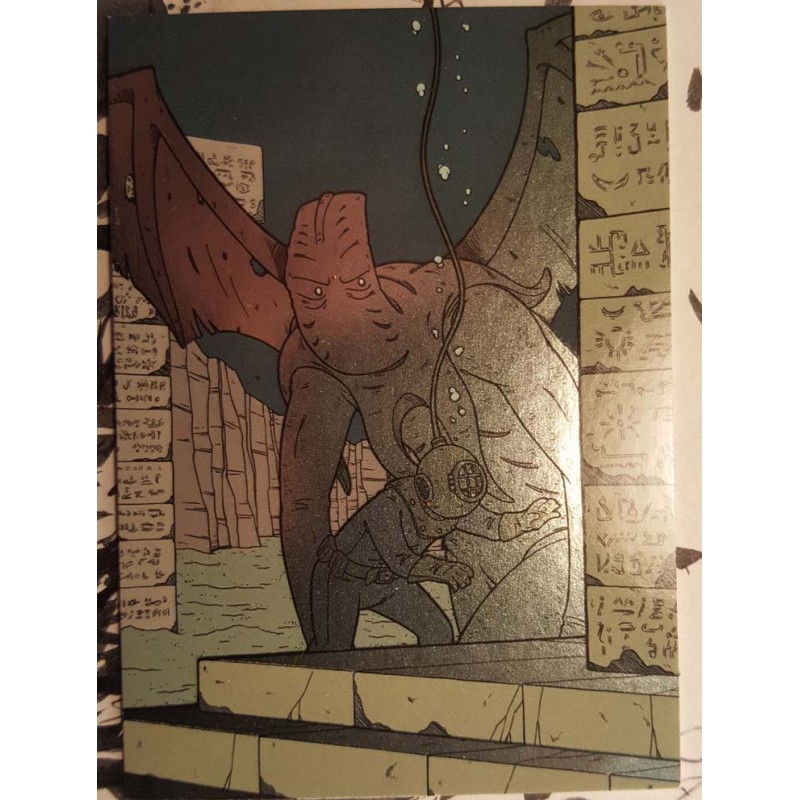  
Chome card AND sketchcard inked w/ brush
Standard sized trading card with blank front for a "sketch". Or in this case a full illustration inked with a brush. And the foil covered "chrome" version from the set!
From Monsterwax's H.P. Lovecraft trading card set. more info in "description".
Monsterwax put out a trading card set featuring the works of H.P. Lovecraft and asked me to contribute illustrations for three of the cards, AND some original art sketch cards.  The illustrations were used to make the fancy foil "chrome" cards. (see pics) They turned out really cool, but don't photograph well...not with my camera anyways.  The sketchcard version was inked with a brush! Both can be yours!