ARSENIC LULLABY "The Devil's Decade" Ten year Collection!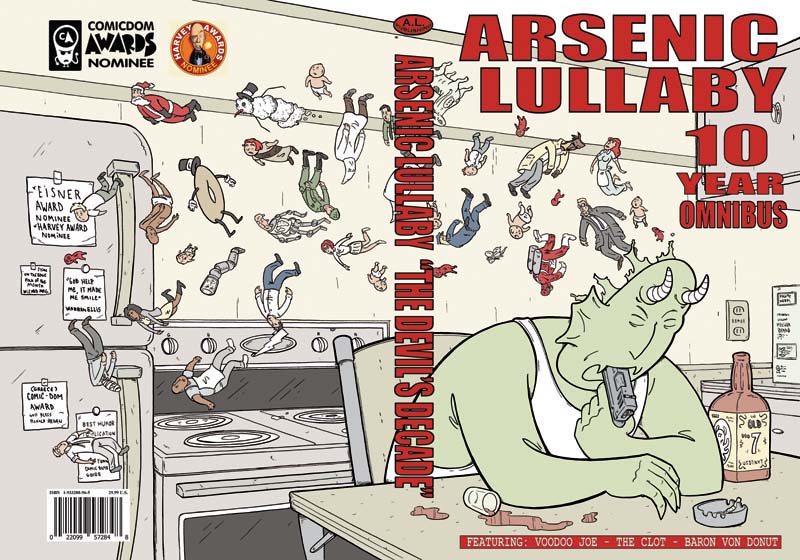 This over 450 page collection is a must have for fans of the series and for fans of dark humor. It includes ten years of everything that made Arsenic Lullaby an independent success. THAT'S 450 FREAKIN PAGES!!!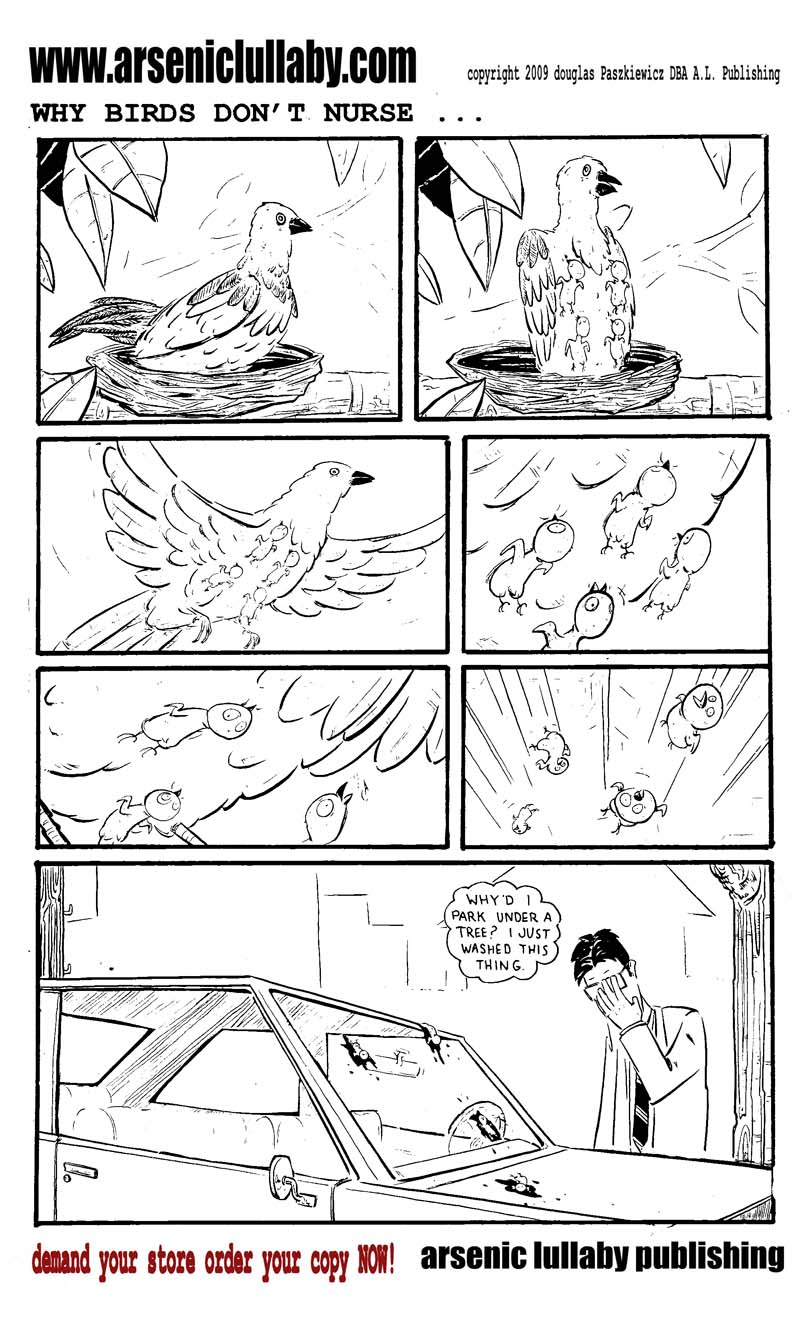 Nominated for both the Harvey Award and Eisner Award, Arsenic lullaby is truly the king of dark humor in these pages prove it.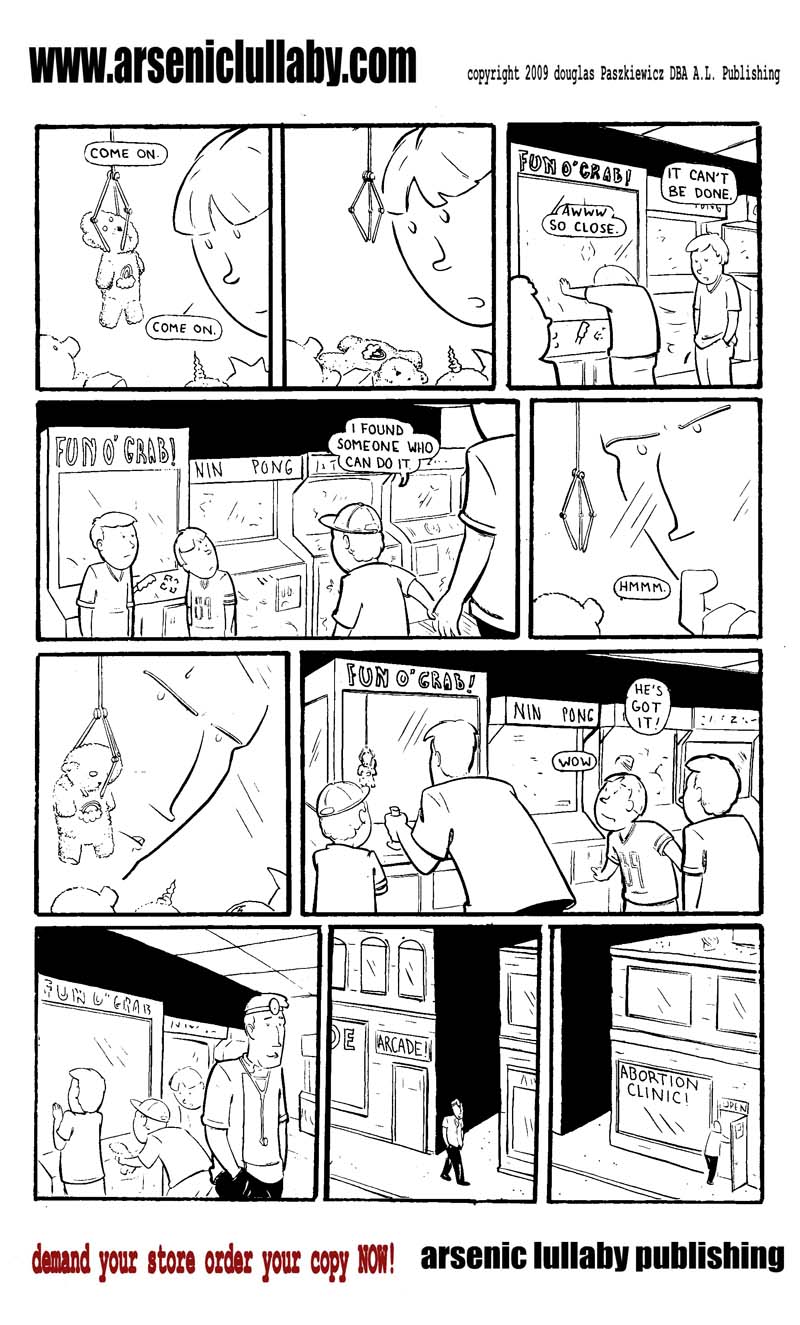 Long stories and short stroies feturing zombie fetuses, alcoholic cereal mascots, nazi's, the KKK and more grace these pages in a way that will make ashamed that you laughed.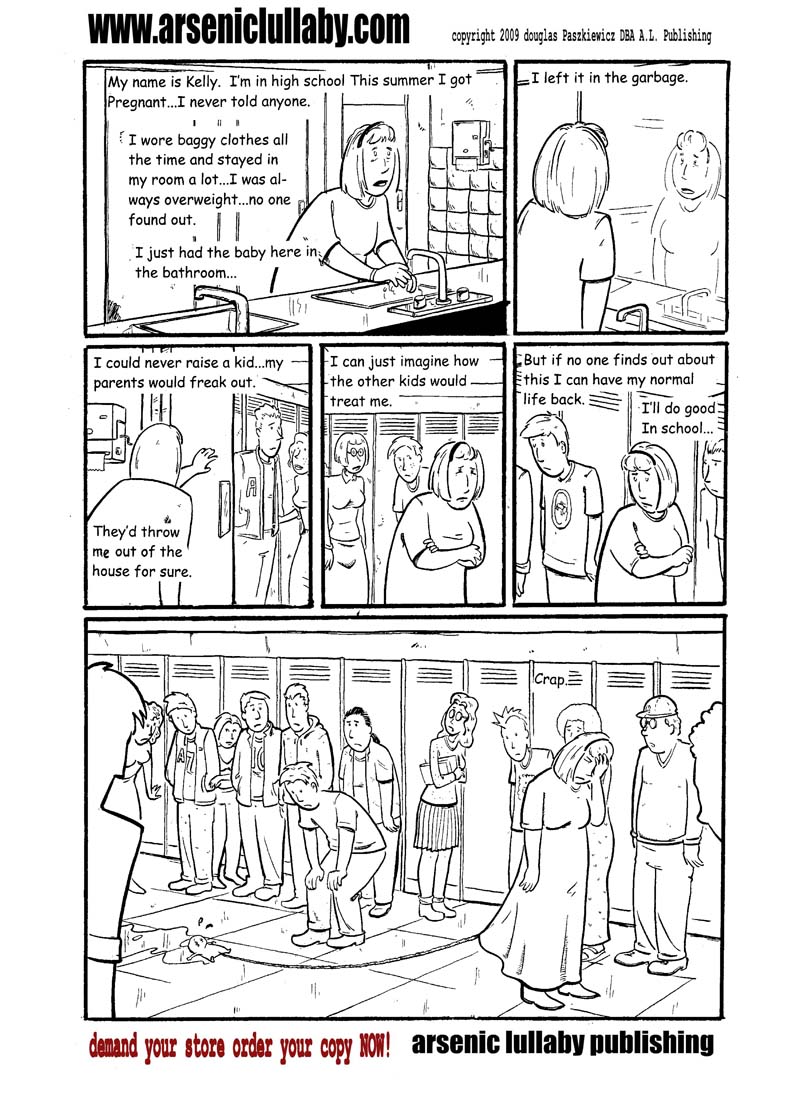 With editorial commentary at the beginning of each section by writer and illustrator Douglas Paszkiewicz reviewing all the crap that went on behind the scenes. Wanna see some longers stories?...are you sure?! okay but we waren't you...
Feel free to print up these samples (below)and let freinds know about the despicable genius that is Arsenic Lullaby