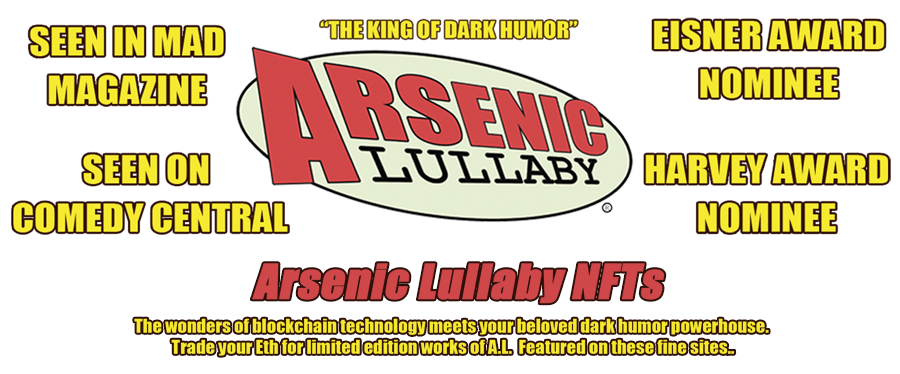 (on discord -ArsenicLullaby#2207 )

You're beloved Arsenic Lullaby was recently given the honor
of being shown at the Dreamverse live art NFT gallery!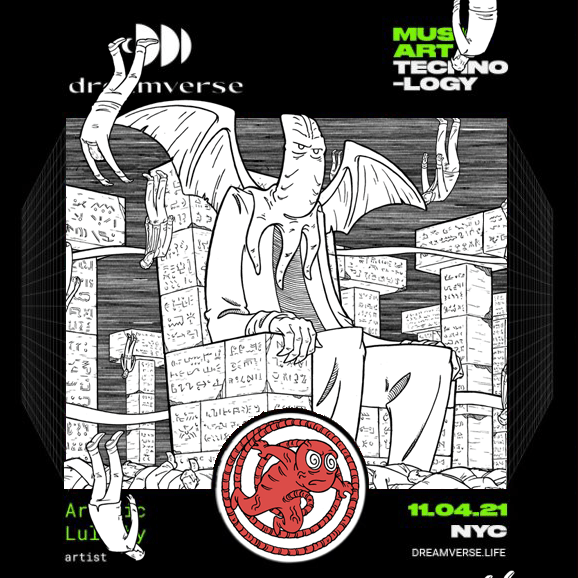 more info here
ARSENIC LULLABY
NFT LIBRARY

Every single NFT made by A.L. and links to
find each one
HERE
NOT SURE WHAT AN NFT IS OR WHY YOU SHOULD CARE?
NFTART IS ART HISTORY HAPPENING RIGHT IN FRONT OF YOU. IT IS A ONCE IN A LIFETIME REVOLUTION OF CURRENCY, TECHNOLOGY, LOGISTICS, ART AND INNOVATION
ALL AT ONCE.
FULL BLOG HERE

PERSONAL NFT ART COLLECTION

Unfortunatly not all of my collection is at this gallery, because some pieces were minted on blockchains not compatable with this gallery app.

Which sucks, because some of my favorites ain't there, but...(shrug)

HERE