ARSENIC LULLABY NEWSLETTER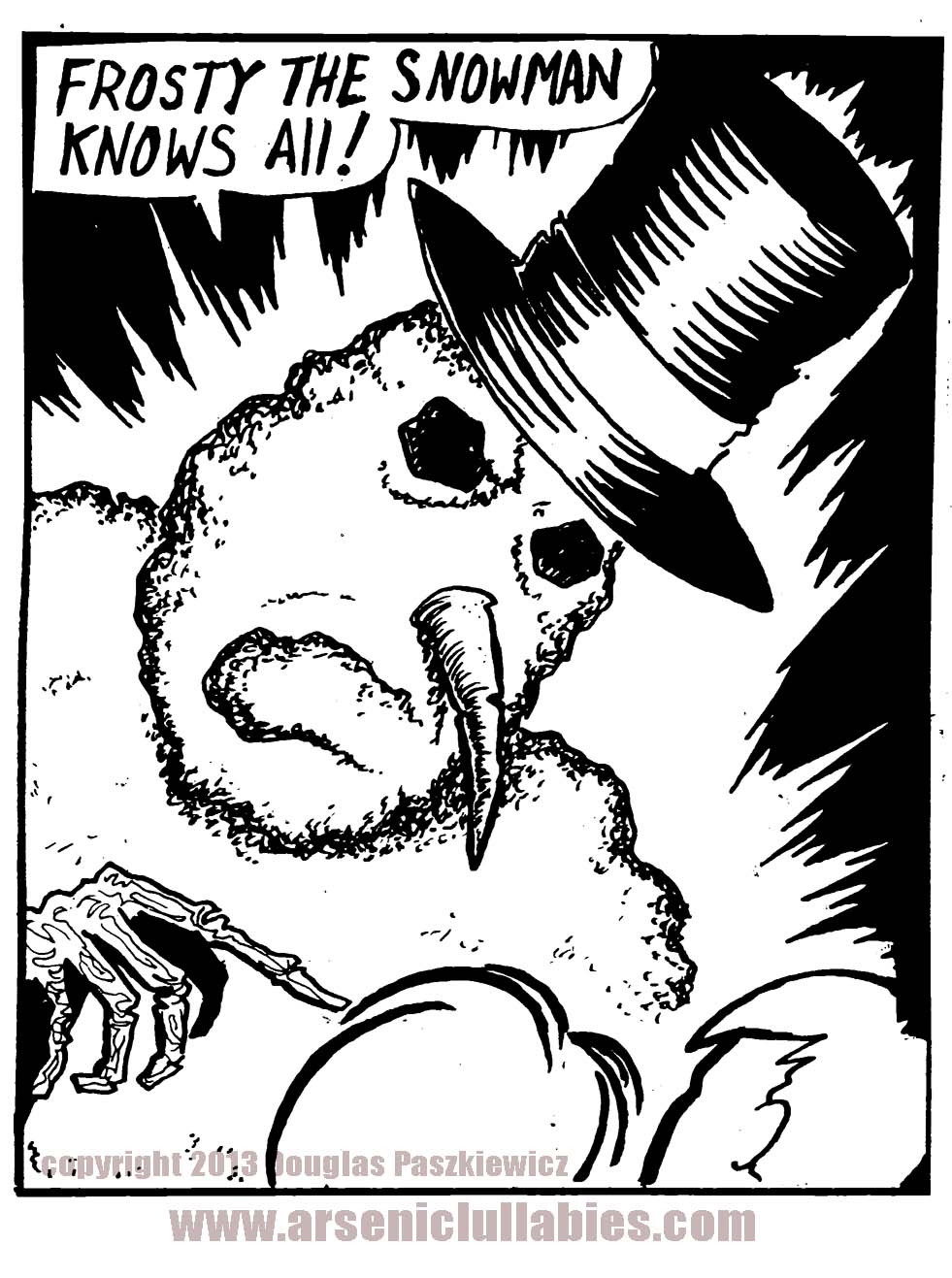 This week you are getting a FREE pdf FROM THE ARCHIEVES- ARSENIC LULLABY CHRISTMAS COMICS
right click and download here for your FREE PDF! or depending on your webbrowser maybe you can just click on it...I dunno.
If that doesn't work just click HERE wait a second then try again.

Online store

DISCOUNT CODES THIS WEEK
-BAH- 5.00 OFF
-HUMBUG- 20% OFF
NO YOU CAN'T USE THEM BOTH AT ONCE...NICE TRY THOUGH.

there will be another free pdf next week for everyone signed up for the newsletter so by all means share this, or forward it.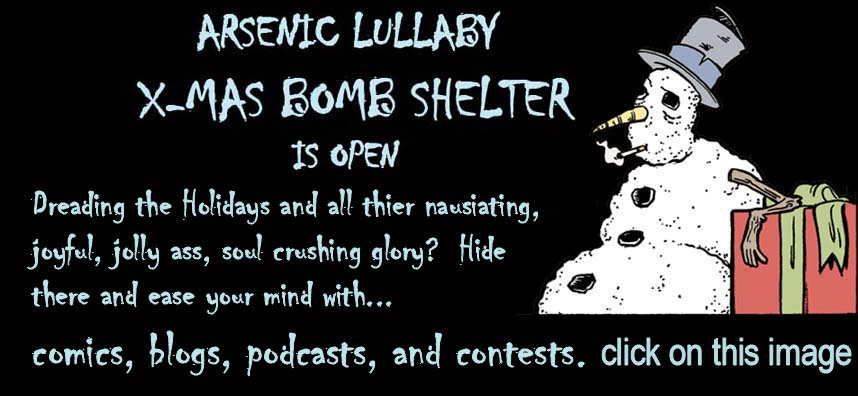 Homepage