In honor of H. P. Lovecrafts birthday here is a sneak preview of the Chtulhu story from the upcoming issue of Arsenic Lullaby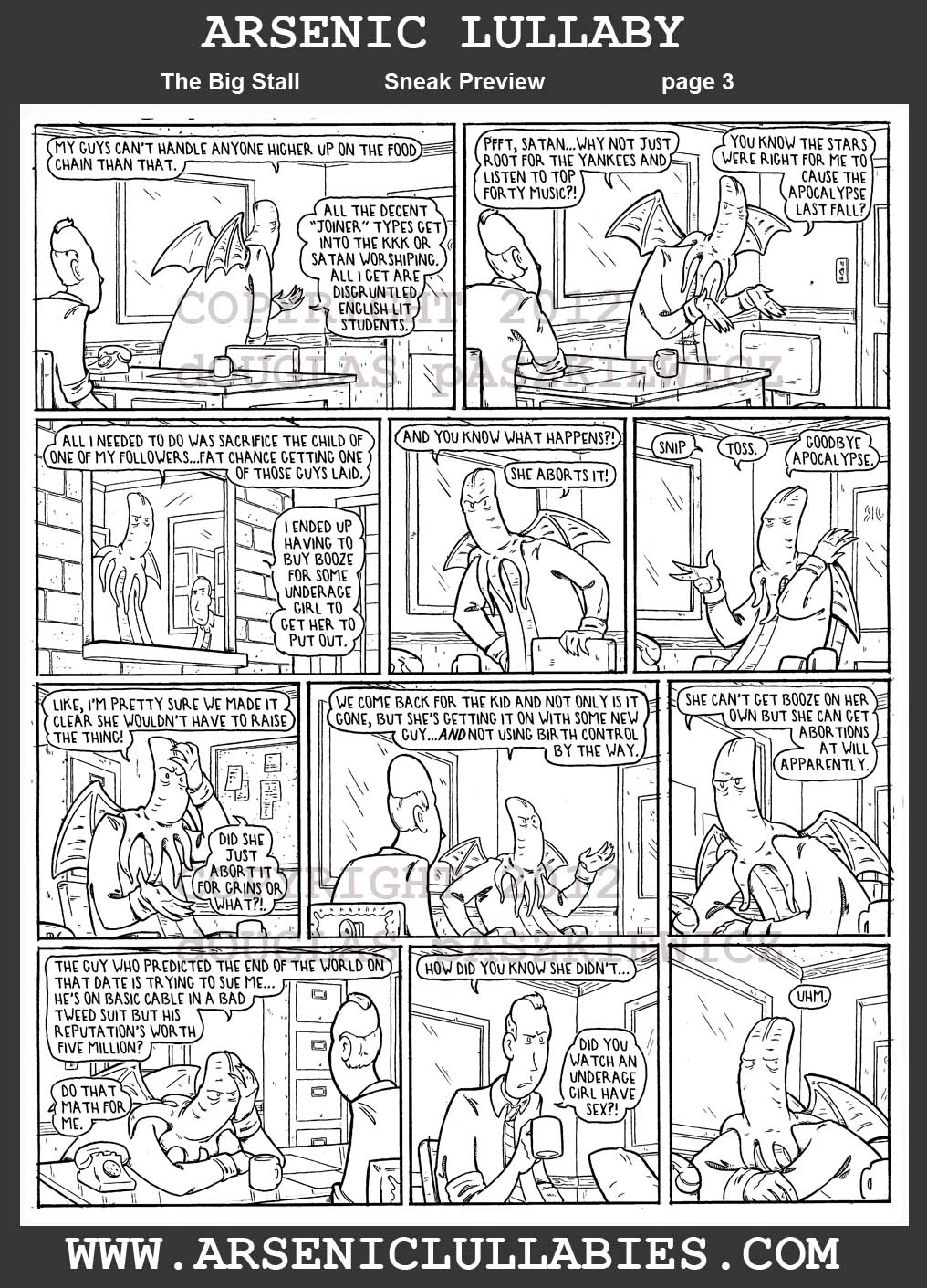 The entire issue is won't be available for order until next week, but since it's Lovecrafts birthday, we thought we'd share a little.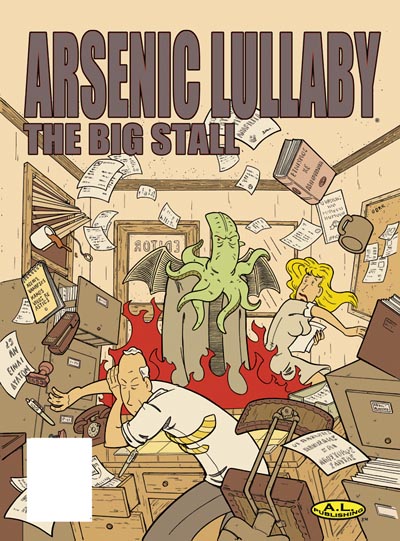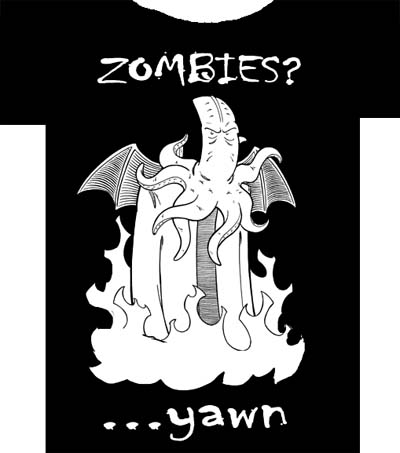 There is an advance edition available at out online store with a five page Chtulu story as well as prints and t-shirts.
This weeks coupon GOOD FOR 30% OFF is the six letter word that completes the chant of the cult of Cthulhu. Code expires 8/25 www.arseniclullabies.highwire.com
Arsenic Lullaby "the Big Stall" available for order 8/27
This collection will be released soon, to serve as a brutal reminder of Arsenic Lullaby's undisputable position as the king of dark humor, as fans wait for the next episode of the animated version. This features two long stories; Baron Von Donut an alcoholic cereal mascot tries to prevent the worst x-mass commercial ever. Cthulhu appears to a reporter...but who will corrupt who? Plus short stories with Nazis, terrorists, abortions and all the staples of good comedy.
More info on how to order here. Be sure to sign up for our spam (menu page upper right hand corner) to have info e-mailed to you.
(click on thumbnails for samples)