ARSENIC LULLABY AND INKTOBER!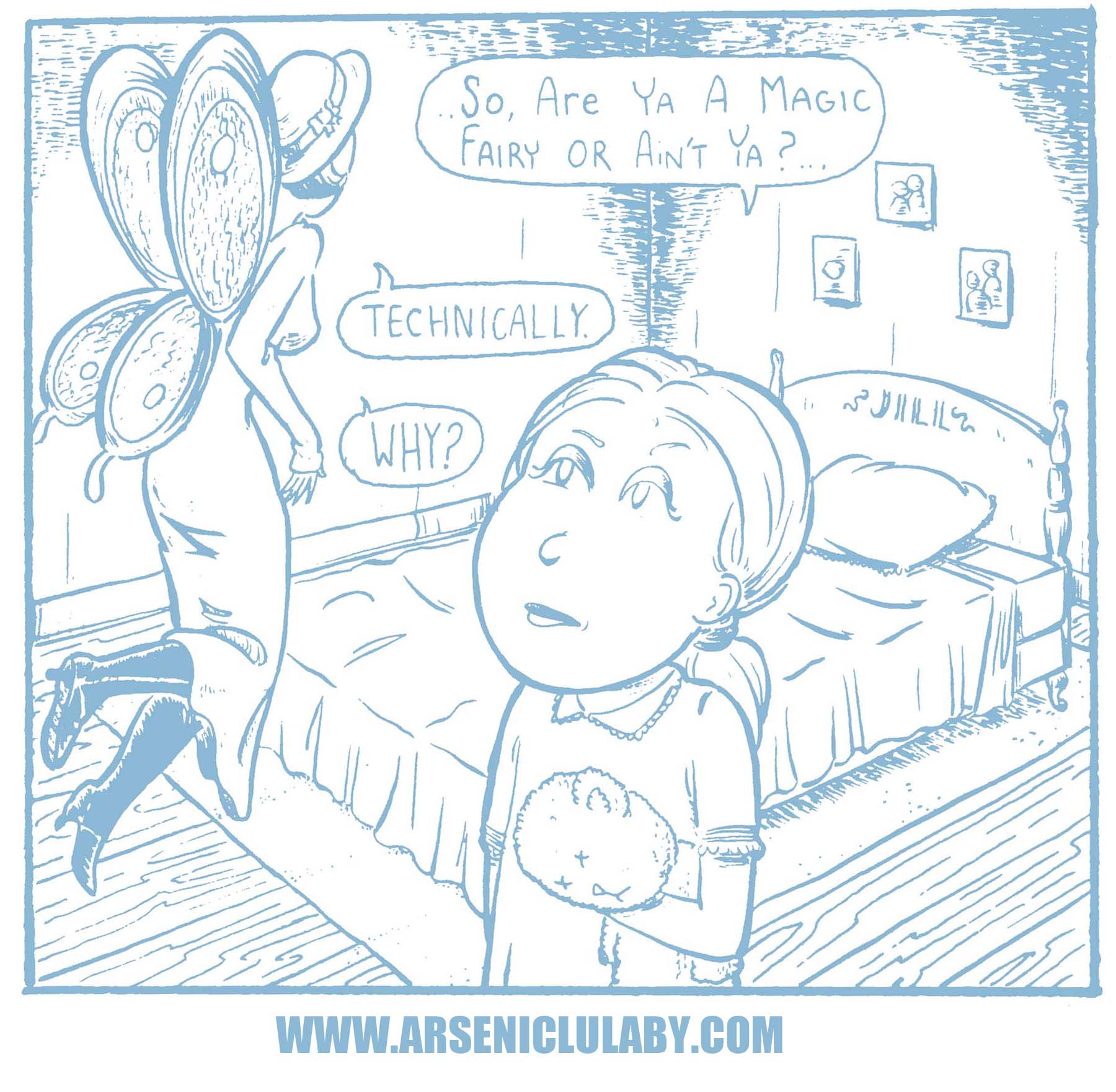 Inktober is upon us, and with all due respect to the "official inktober" instgram page...their "promps"
aren't really much help, are they?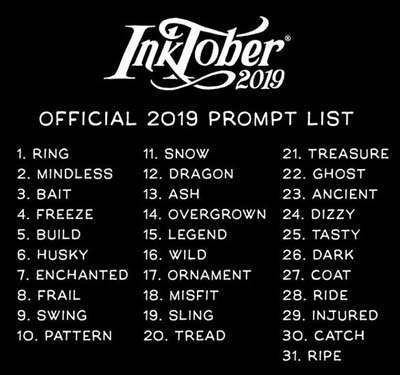 Uhm...those are promps for things to draw.

...inking is a different animal.

What you need are a bunch
of pre-penciled images to take your pen, brush, or crow quill to.

SO, I picked out some Arsenic Lullaby illustrations of varying degrees of difficulty and each with different challenges. You got your long and short straight line, long and short curved lines, organic stuff, inorganic stuff, fluids, Lines crowded together, lines all by their lonesome with nothing around to distract the eye from them...a little bit of everything.

Click on the images or the link below each ( depending on your browsers) for a hi resolution image roughly the size it was originally inked ( about 6 inches wide) to print out on whatever paper you like.

*** if you use any of these and post 'em... tagging me on it or adding the link so other people can find these and get better at inking

, would be nice,

but I won't be sore at you if you don't. After all...i'm pretty good at inking already, so what's it to me? haha.
https://www.instagram.com/arsenic_lullaby_official/ ***



ROUND 2






ROUND 1


Generally the job of the professional inker it not to wildly change the image by adding his/her own style. The inks should more or less look like the style they were drawn in. HOWEVER...since this is a learning exercise...sharpen your skills however you like. Try to ink the pencils dead on, or use different techniques to make the image in your own style, or someone else's style or whatever.

Except for the first two images that I did in my first year, I did every line here, free hand, with a brush.
You don't have to do it that way...and I really don't even recommend that ( there are a lot of lines here that it would have been smarter to use a pen and straight edge...but I'm stubborn, and also to lazy to go get a straight edge once I'm inking)

I have an inking video up on youtube

VIDEO HERE

it is about using a brush, but the techniques can be applied to pens as well. There a a few short videos of me actually inking

HERE

. I may put up another instructional video this week. Our official instagram page is

HERE



If you wanna send what you did our way or need a tip on something you're stuck on...
douglaspasz---a-- arseniclullaby.com

stay tuned...more images next week!



TRY THE ARSENIC LULLABY RANDOMIZER



with the click of a button random comics from past issues will appear on your screen...good luck.





HERE

CLICK HERE TO DOWNLOAD HI-RESOLUTION PRINTABLE IMAGE

EXPERT LEVEL

Arsenic Lullaby "the Devil's Only Friend" Voodoo Joe cover

This one is a lot of work, BUT there is a lot of room for error. There is SO much going on, visually, that little mistakes here and there just aren't going to be noticed.

Also, because there is so much going one and levels of depth and things obscuring the complete view of other things...there aren't that many really long lines to deal with.

This one is just a marathon of getting a lot of short to small lines done well...and just a few long nerve wracking ones. (that head board, for example , probably isn't going to be much fun)

.

CLICK HERE TO DOWNLOAD HI-RESOLUTION PRINTABLE IMAGE

ULTRA EXPERT LEVEL

Arsenic Lullaby full page

This one runs the gambit, and it's going to test your constancy and ability to get all the panels working together...while still conveying the different moods of the page and affect on the reader.

When I'm doing a page (this may or may not be great advice) I jump around, do all of one kind of line (like short curves) then all of another kind. Attack the page as a whole and not panel by panel. Just keep plugging away doing the lines you are comfortable with. Build that confidence as you go. By the time you get to the difficult things you'll have a lot done and a good head of stream going.

This is complicated, BUT there is a lot for the eye to take in. Minor mistake aren't going to be very noticeable.

.
Never miss a blog, rant, contest or sneak preview...sign up for the Arsenic Lullaby Email HERE